How to manage the stress of moving home in Cardiff
It's said to be one of the most stressful things you can do, and with the year we've had you may find that your stress levels are already heightened.  The last thing we want is this exciting chapter of your life to impact on your mental health, which is why our team at NEXA Cardiff have put together some practical tips to help things feel a lot calmer. Whether you're moving home for the first time or are a serial mover, here's our guide for how to manage the stress of moving home in Cardiff.
It's going to be emotional
It's important to accept from the start that moving home is an emotional bubble that can burst when you least expect it.  You're leaving behind a property that holds a wealth of memories; even if you've fallen out of love with your house, you may still find that packing up a particular space could spark a memory that puts a lump in your throat.  This is normal, so give yourself a break.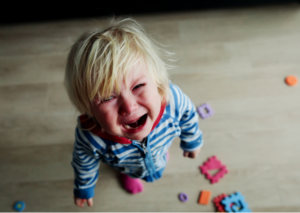 Not only may you have feelings of loss and grief, you could also be filled with fear and anxiety about the massive change that you are about to undertake.  Even if you're only moving locally, a home is a place where you feel safe and secure, and you're leaving that to step into the unknown.  But remember, once you fill this new abode with all those things you hold dear, it won't be long until your new house becomes that place that isn't just called home but feels it.
Don't leave it until the last minute
Yes, we're talking about packing – yeah!!  Let's be honest, there aren't many people who look forward to this job.  You may start with excitement – the date of your move beckons and so you start to pack with wild abundance, eager to see your favourite lamp displayed in that corner you picked out on viewing your new home.  That initial enthusiasm  is bound to fade as you begin to realise just how much stuff you actually have in every corner of your home – oh and don't forget the garage and shed!!!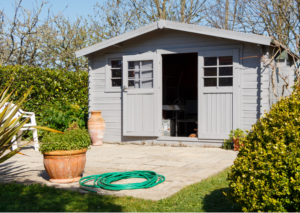 And breathe……
This is why the earlier you start packing, the better. If you've been an avid reader of our blog you'll know that our expert opinion is to start before you even put your house on the market.  Yes, that's right.  When you declutter your home to place it on the market, this is the optimum time to pack those things away that you won't need before you move.  This could be books, old photos and even clothes. Then, little by little, do a bit more as the weeks progress – the more you do beforehand, the less you will have to do as your moving date approaches.  By not leaving packing to the last minute, you will reduce your stress levels exponentially.
Plan for your arrival
Whilst packing you need to get labelling. Whether you're using a removal company or doing it yourself, make sure you have things organised so that when you arrive you're not diving into every box going crazy because you can't find that one item you desperately need.
It's good to label your boxes in priority order and by location. Sometimes there can be delays which could mean you moving into your new home much later than planned.  Exhausted, the last thing you want to do is unpack everything, but if you can find those boxes labelled as top priority, you'll have everything you need for that first night. This way, instead of the stress of the day getting the best of you, you'll be able to grab your essentials and relax, knowing that you can do the rest tomorrow.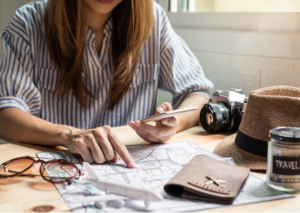 Get to know the area
Even if you're moving locally in NEXA Cardiff, there will be differences that you may or may not be aware of.  As things start to open up, you could grab a coffee in a nearby coffee shop, pop into the local store to see what they stock and their opening times, and even take a little wander down the street you're going to live on.
When you move to your new home, the unfamiliar will now be less so. When you forget to buy milk, you'll know what time you need to pop to the shop before it closes.  You may have met some of your neighbours, and your kids will have found the local park.  Learning as much as you can about your new community and neighbourhood can lessen any anxieties you and your family may have about your move.
We're here to help
We may be estate agents but we also live and work in this community, and we pretty much know everything there is to know.  If you have a question, want advice on a group to join, or where's best for your kids to play, please give us a call.  The property transaction is just part of the process, what's most important to us is that your move is successful in every way possible.
For a smoother move, call our team on 029 2013 0000.