Estate Agents In Cardiff
Unlike traditional estate agents in Cardiff, we provide a dedicated agent to work with you throughout your property journey from initial valuation to negotiations to ensure you have an efficient and seamless service. Having one agent throughout the transaction minimises issues such as miscommunication, delayed responses, and little effort to get you the best price. From our strategic office on Wellington Street, we are bringing a unique estate agency service to Cardiff under the direction of our award-winning Senior Client Director.
As your local estate agent in Cardiff, we'll be by your side throughout the process. If you having any questions, our friendly team would be happy to help!
Experts in off-market and luxury sales
Thanks to the unrivaled experience of our team combined with an impressive network, we can competently handle off-market sales and provide you with the bespoke service your property may require.
Contact our team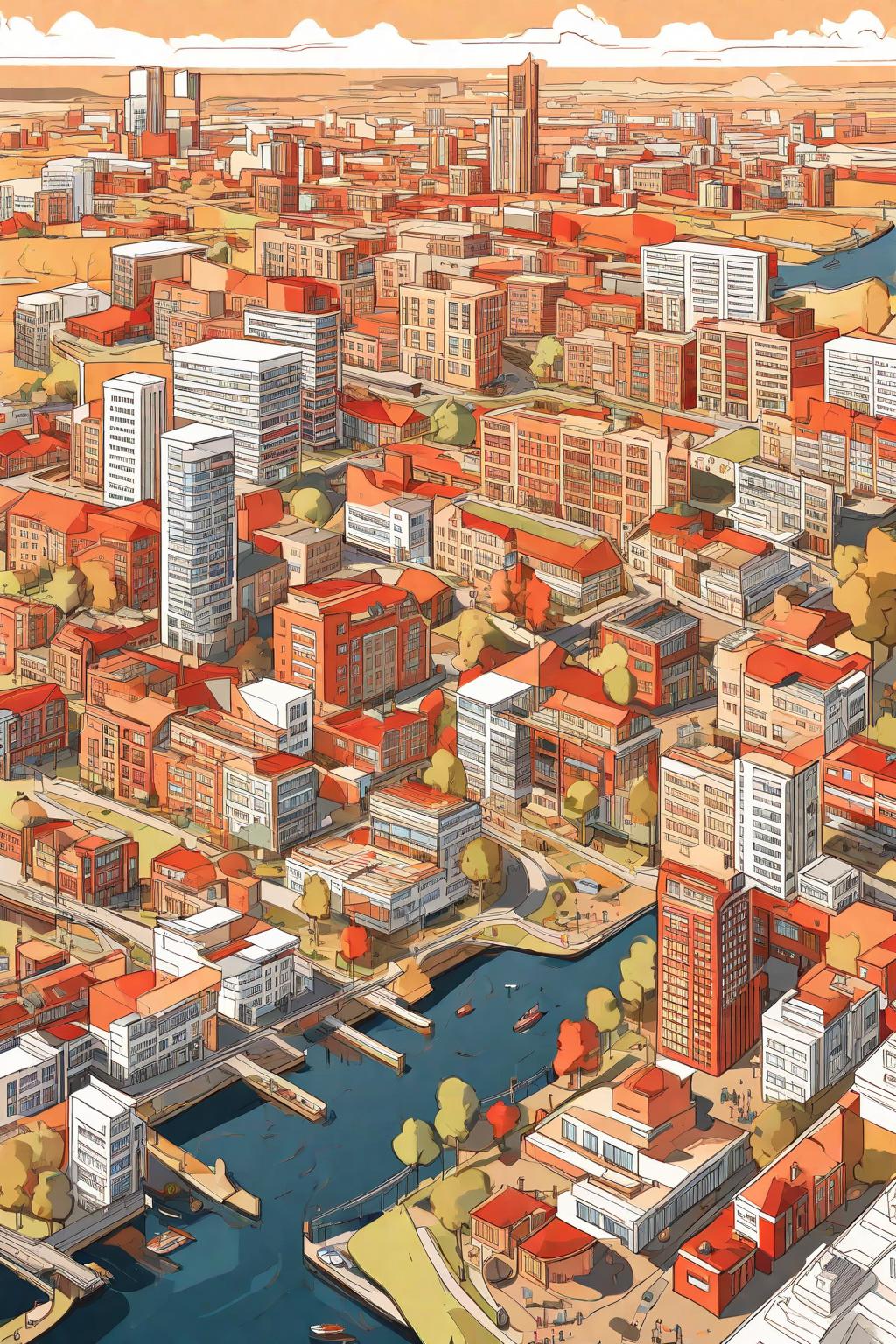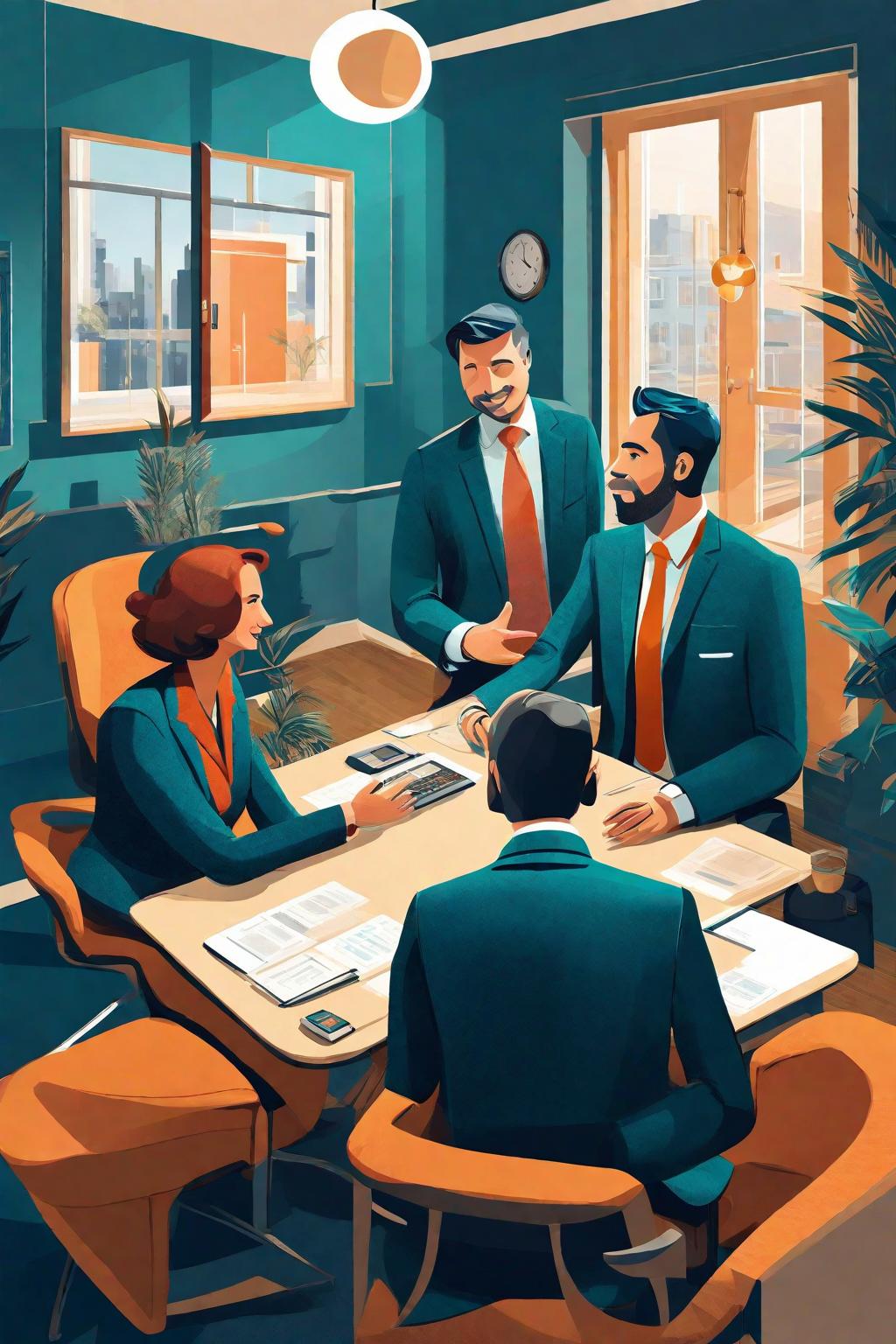 Benefits of hiring estate agents in Cardiff
Expertise in the local market
One of the primary advantages of hiring estate agents in Cardiff is their deep understanding of the local market. They possess valuable insights into property values, market trends, and the neighborhoods in and around Cardiff. This knowledge allows them to provide you with accurate property valuations and guide you in making informed decisions regarding buying or selling a property.
Time-saving and convenience
Navigating the complex world of real estate can be a time-consuming endeavor. An estate agent can shoulder the burden of the entire process, from researching properties to arranging viewings, negotiating offers, and ensuring legal compliance. By entrusting an estate agent with these tasks, you can save a significant amount of time and eliminate the stress associated with managing everything on your own.
Negotiation skills and support
A skilled estate agent possesses excellent negotiation skills, which can be crucial when it comes to securing the best deal for you. They will represent your interests, negotiate with potential buyers or sellers, and aim to achieve the most favorable terms. Additionally, an estate agent provides essential support throughout the process, offering guidance and expert advice to help you make well-informed decisions.
Ensuring legal compliance
Real estate transactions involve legal complexities that can be overwhelming for individuals without adequate knowledge. Estate agents in Cardiff can ensure that all legal requirements are met, and the necessary documentation is in order. From drafting contracts to handling inspections and surveys, they will guide you through the legal aspects of the transaction, minimizing any potential risks or complications.
Access to a network of professionals
An estate agent has a vast network of professionals at their disposal, including surveyors, solicitors, mortgage brokers, and home stagers. This network can be invaluable in facilitating a seamless transaction. By leveraging their connections, an estate agent can help you find trusted professionals, ensuring that every aspect of the buying or selling process is handled by experts.
Our dedicated team
Finding the right estate agent in Cardiff
To ensure a successful property transaction, it is essential to find the right estate agent in Cardiff. Here are some key steps to help you make an informed choice:
Researching local estate agents
Begin your search by researching reputable estate agents in the Cardiff area. Take note of their experience, qualifications, and specializations. Online directories, recommendations from friends or family, and professional associations can be excellent resources for finding potential candidates.
Reading reviews and testimonials
Reading reviews and testimonials from previous clients can offer valuable insights into an estate agent's reputation and performance. Look for consistency in positive feedback and pay attention to any recurring themes or concerns that may arise.
Considering their experience and track record
Experience and a proven track record are crucial when choosing an estate agent. Consider how long they have been working in the Cardiff market and their success rate in previous property transactions. Additionally, inquire about their knowledge of your specific area of interest within Cardiff.
Meeting potential estate agents for interviews
Once you have shortlisted a few estate agents, schedule interviews to get a better sense of their suitability. During these meetings, discuss your requirements, ask about their strategies for buying or selling properties, and gauge their professionalism and communication skills.
Our awards and recognition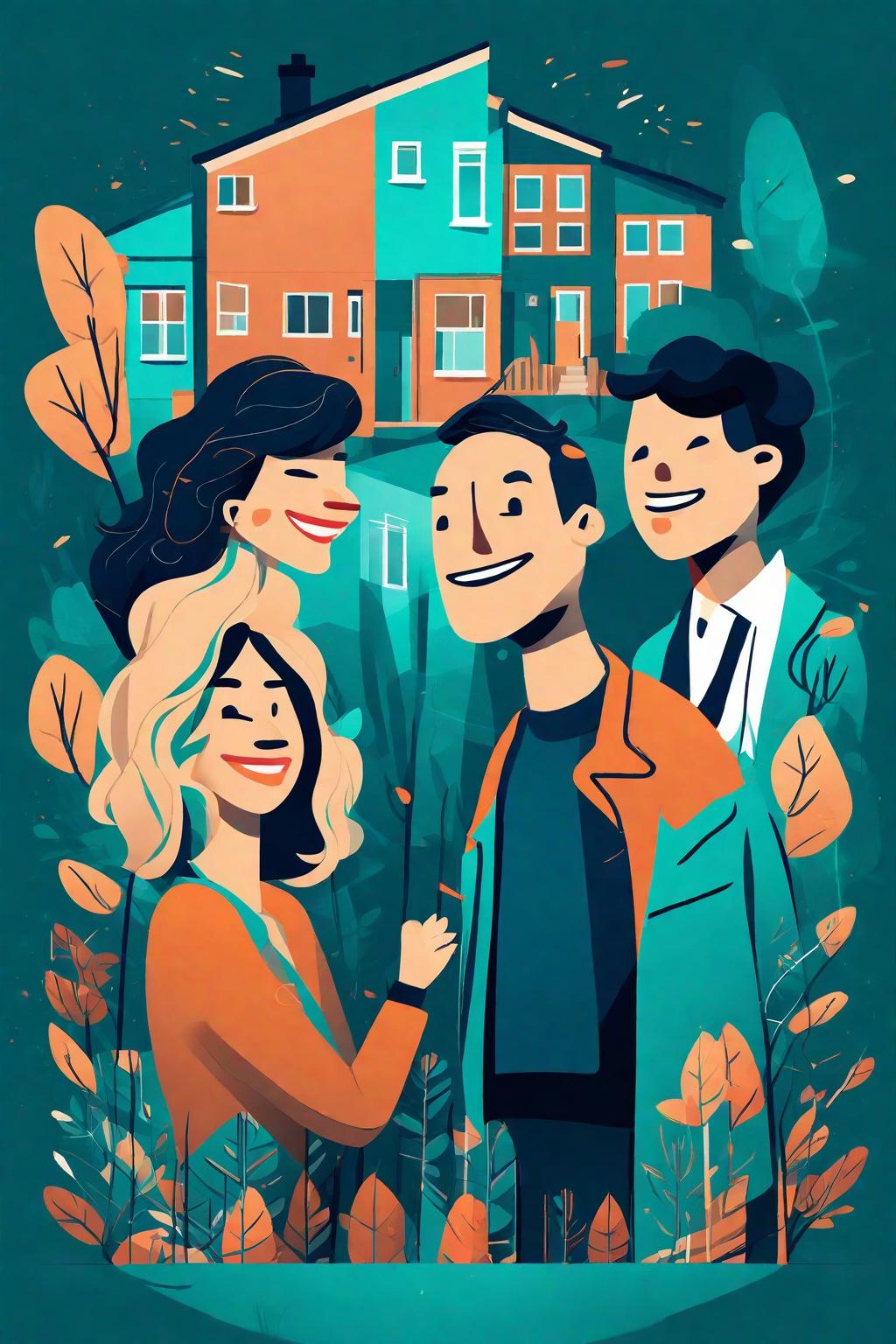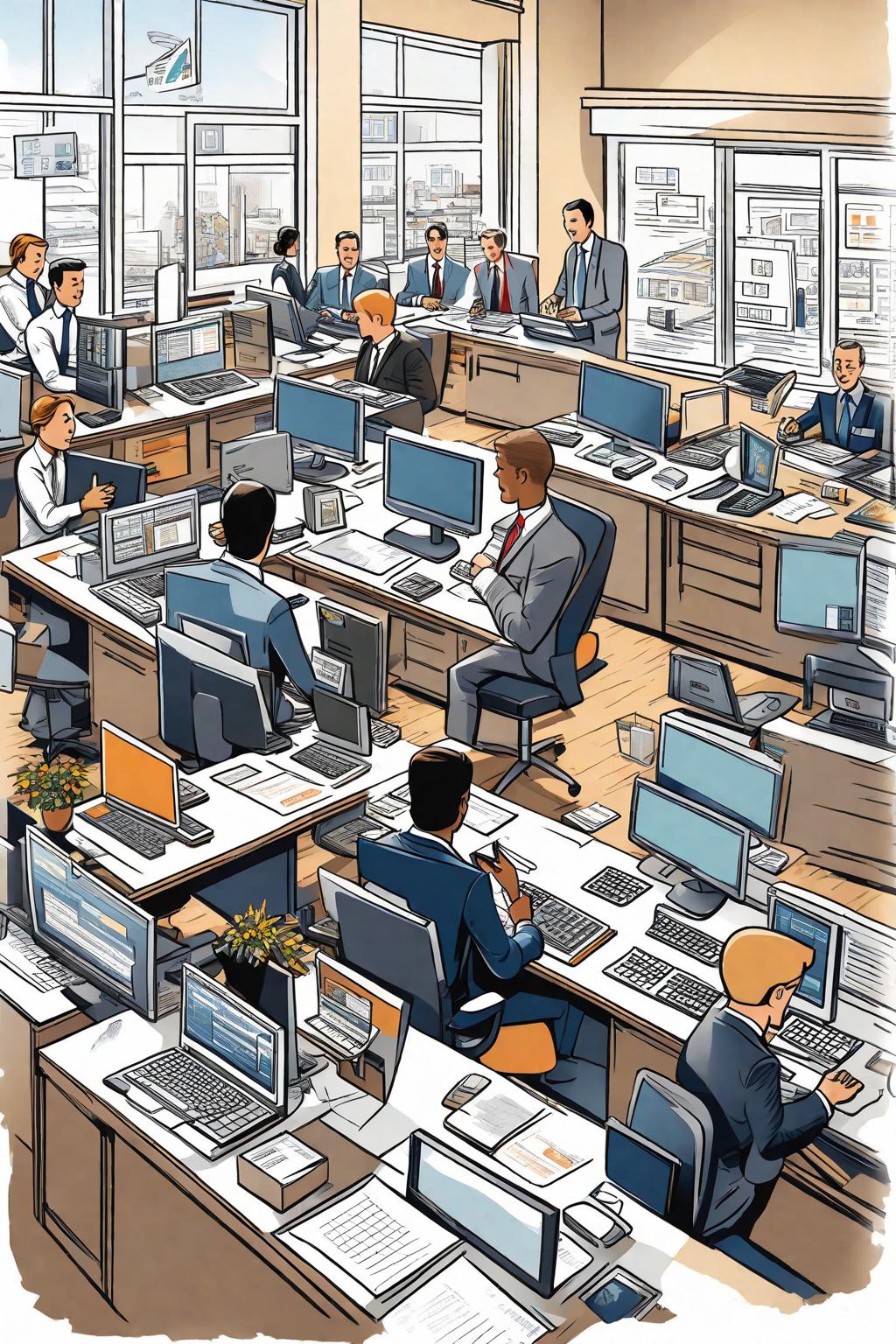 Understanding the estate agent's role
To make the most of your partnership with an estate agent, it's essential to understand their role in the property transaction. Here are the key responsibilities an estate agent in Cardiff typically undertakes:
Property valuation and market analysis
One of the initial tasks an estate agent performs is assessing the value of your property. They thoroughly analyze the local market, examine recent sales data, and consider factors that may impact the property's value. This evaluation allows them to provide you with an accurate price range and recommend a competitive listing price.
Marketing and advertising strategies
Once your property is listed, an estate agent will work on developing effective marketing and advertising strategies to attract potential buyers. This may include professional photography, virtual tours, online listings, social media promotion, and collaborations with other agencies. Their goal is to create maximum visibility for your property and generate interest among potential buyers.
Property viewings and inspections
An estate agent plays a crucial role in organizing property viewings and inspections. They arrange appointments, coordinate with interested buyers, and accompany them during visits. This allows them to showcase the property's features, answer questions, and gather feedback that can help refine the marketing approach.
Negotiating offers and sales progression
When receiving offers from potential buyers, the estate agent will handle the negotiation process on your behalf. They will assess each offer, advise you on the terms, and negotiate to secure the best possible outcome. Once an offer is accepted, the estate agent will oversee the sales progression, liaising with solicitors, surveyors, and other professionals involved to ensure a smooth and timely completion.
Providing guidance on legal documentation
Throughout the transaction, an estate agent will guide you through the various legal documents and paperwork involved. From contracts to title deeds and disclosures, they will explain each document's purpose and implications, ensuring that you understand the terms before signing.
Get in touch
Factors to consider when choosing estate agents in Cardiff
When selecting estate agents in Cardiff, certain factors should influence your decision. Consider the following:
Fees and commission structures
Estate agents typically charge a commission based on the property's final selling price. Have a clear understanding of their fees and commission structures, and ensure they align with your budget and expectations. Request a breakdown of costs to avoid any surprises later on.
Communication and availability
Effective communication is vital throughout the buying or selling process. Choose an estate agent who is responsive, accessible, and maintains open lines of communication. Discuss their preferred channels of contact and establish clear expectations regarding response times.
Reputation and trustworthiness
An estate agent's reputation and level of trustworthiness are indicators of their professionalism and reliability. Seek recommendations or conduct thorough research to ensure that they have a solid reputation in the Cardiff real estate market.
Specializations and expertise
Consider an estate agent's specializations or areas of expertise. Some may specialize in specific types of properties, such as residential, commercial, or luxury, while others may focus on particular neighborhoods within Cardiff. Assess whether their expertise aligns with your requirements.
What our clients say about us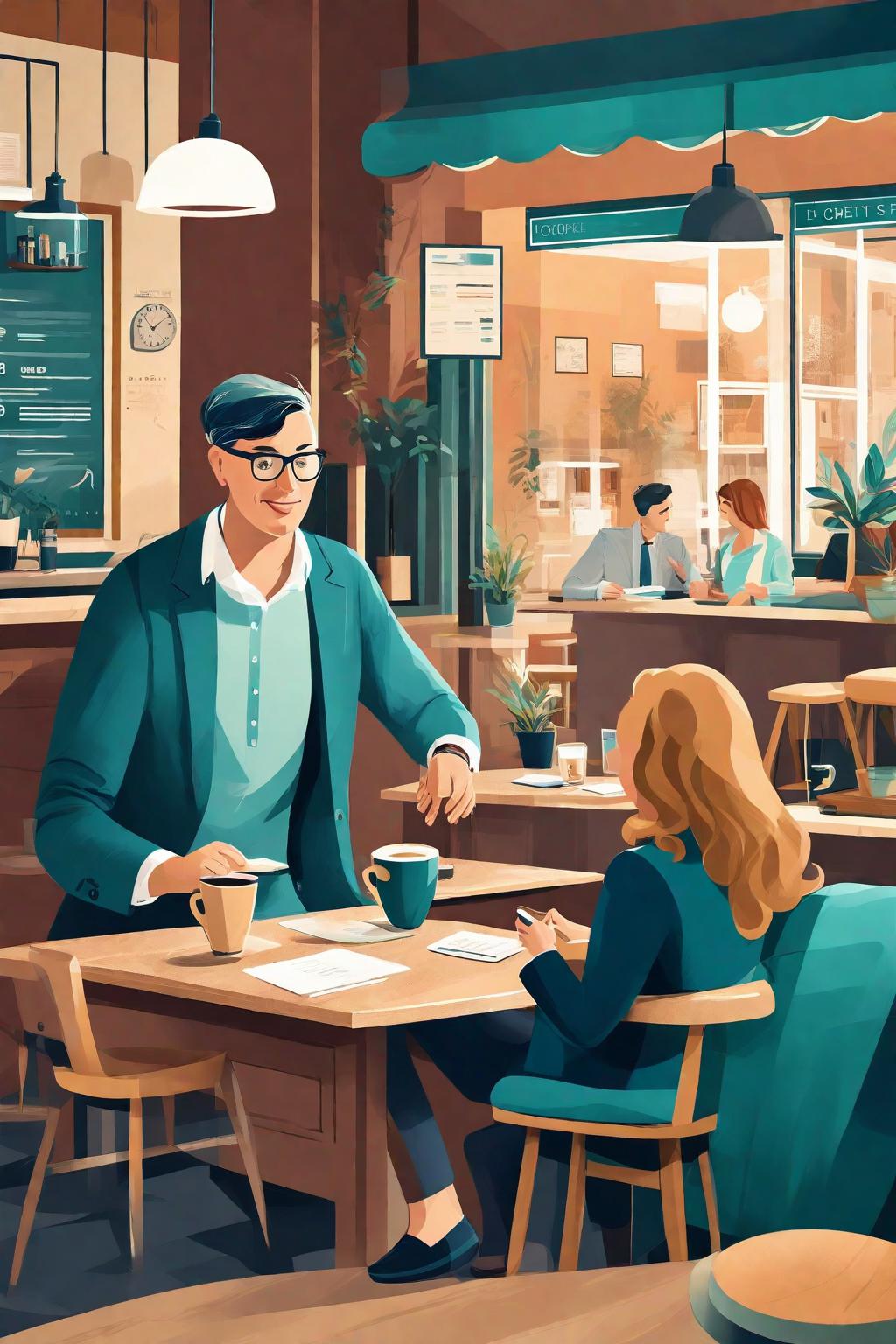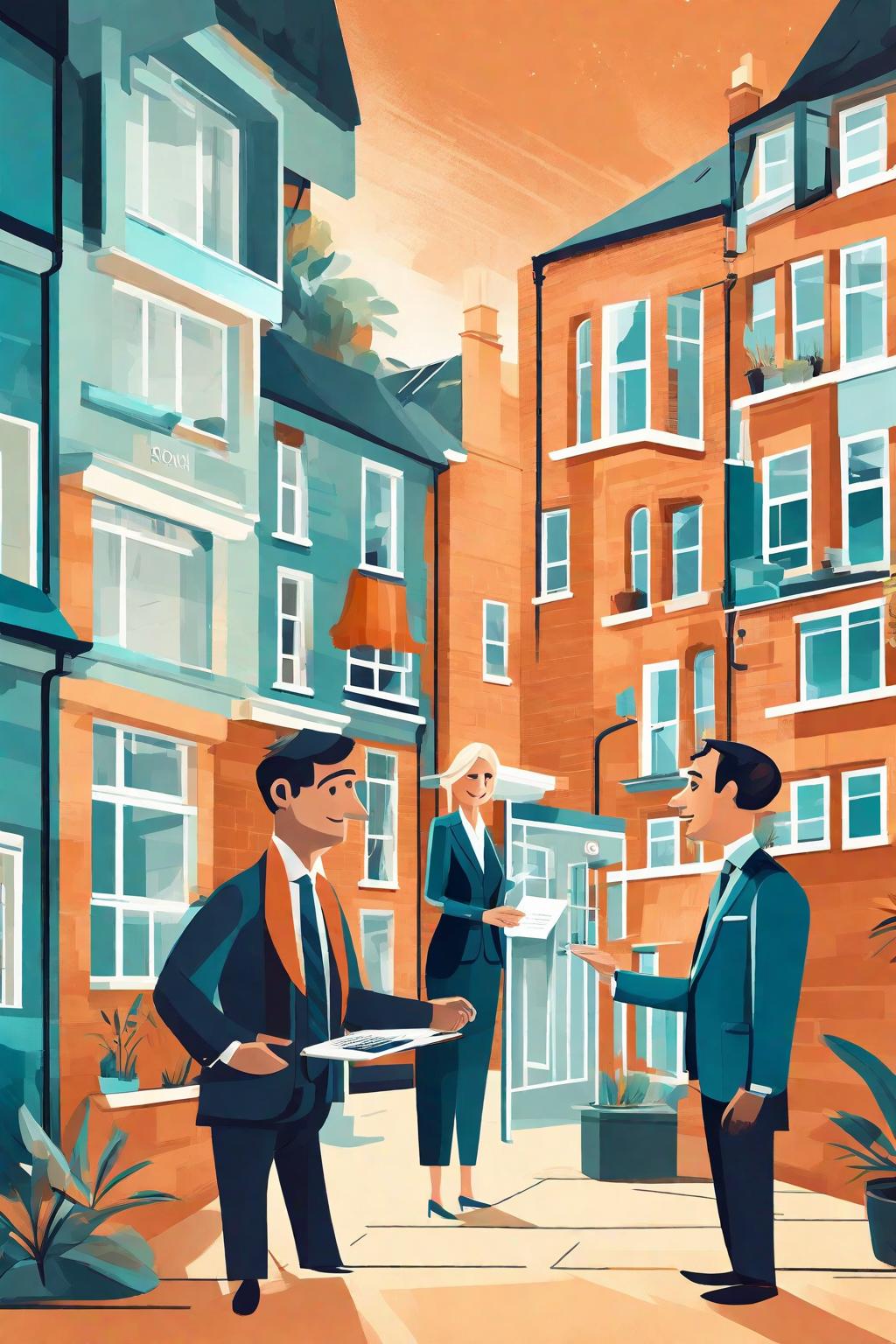 Common misconceptions about estate agents
There are several common misconceptions regarding estate agents that should be dispelled:
All estate agents are the same
Contrary to popular belief, not all estate agents are the same. While they may share certain core responsibilities, each agent brings unique skills, experiences, and approaches to the table. It's important to research and choose an estate agent who aligns with your specific needs.
Estate agents only benefit sellers
Although estate agents work with sellers to market and sell their properties, they can also assist buyers in finding their ideal home. Estate agents act as intermediaries, ensuring a fair and smooth transaction for both buyers and sellers.
DIY selling is always cheaper
While it is possible to sell a property without an estate agent, it is rarely the most cost-effective option. Without the expertise and network of professionals that an estate agent offers, individuals may struggle to navigate the complexities of the real estate market and potentially miss out on lucrative opportunities.
Need help?
Tips for maximizing your experience with an estate agent
To make the most of your partnership with an estate agent, consider the following tips:
Clear communication and expectations
Maintain open and honest communication throughout the entire process. Clearly outline your expectations, preferences, and priorities. A transparent relationship built on effective communication can lead to a smoother and more satisfactory property transaction.
Be open to professional advice
Remember that estate agents are industry professionals with valuable expertise. Be open and receptive to their advice and recommendations throughout the buying or selling journey. Their insights can help you make informed decisions and obtain the best possible outcome.
Collaborating in property marketing efforts
Work collaboratively with your estate agent in marketing your property. Provide them with accurate and comprehensive details regarding your property's features, improvements, and highlights. Discuss potential target markets and consider suggestions for staging, photography, and marketing strategies.
Talk to us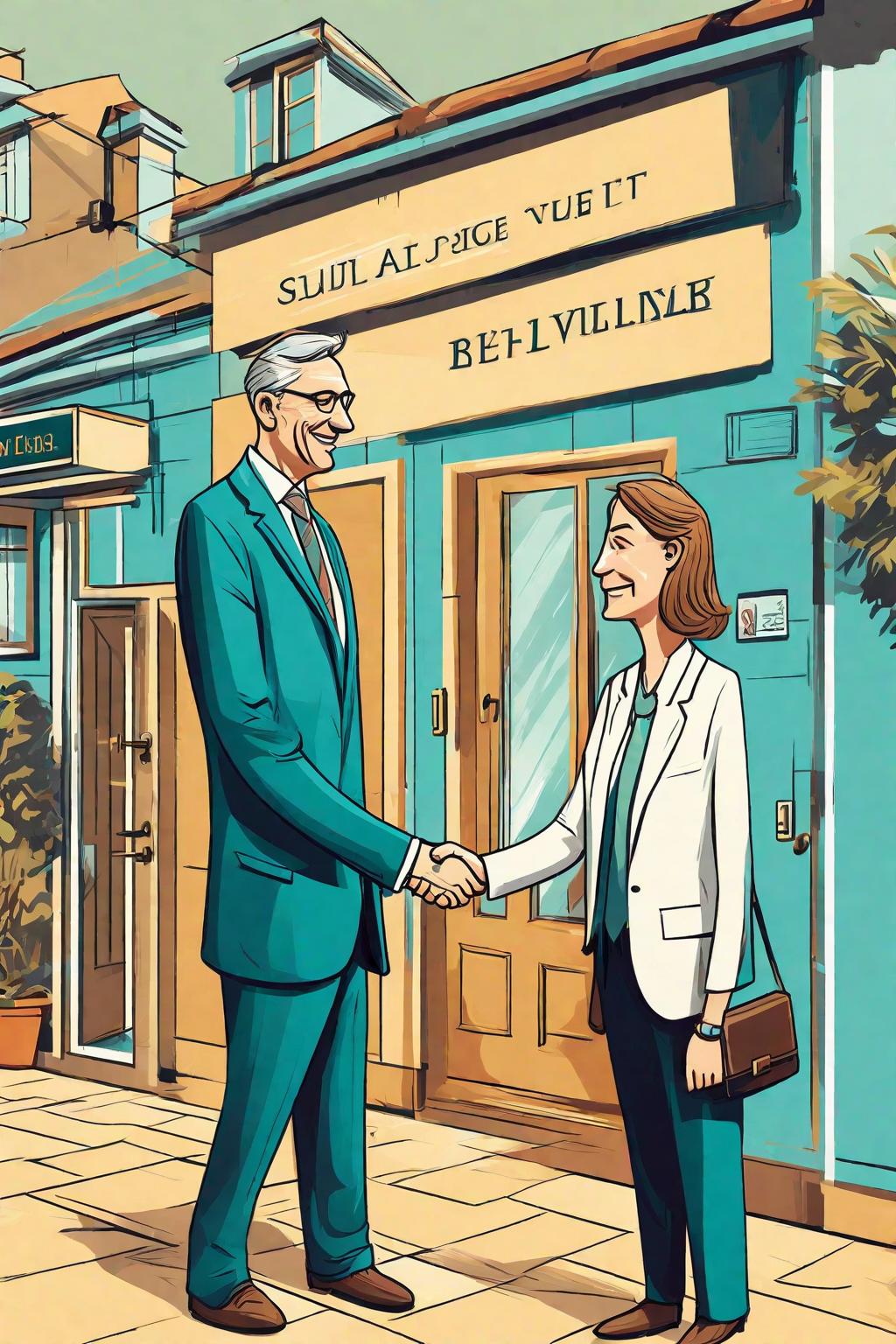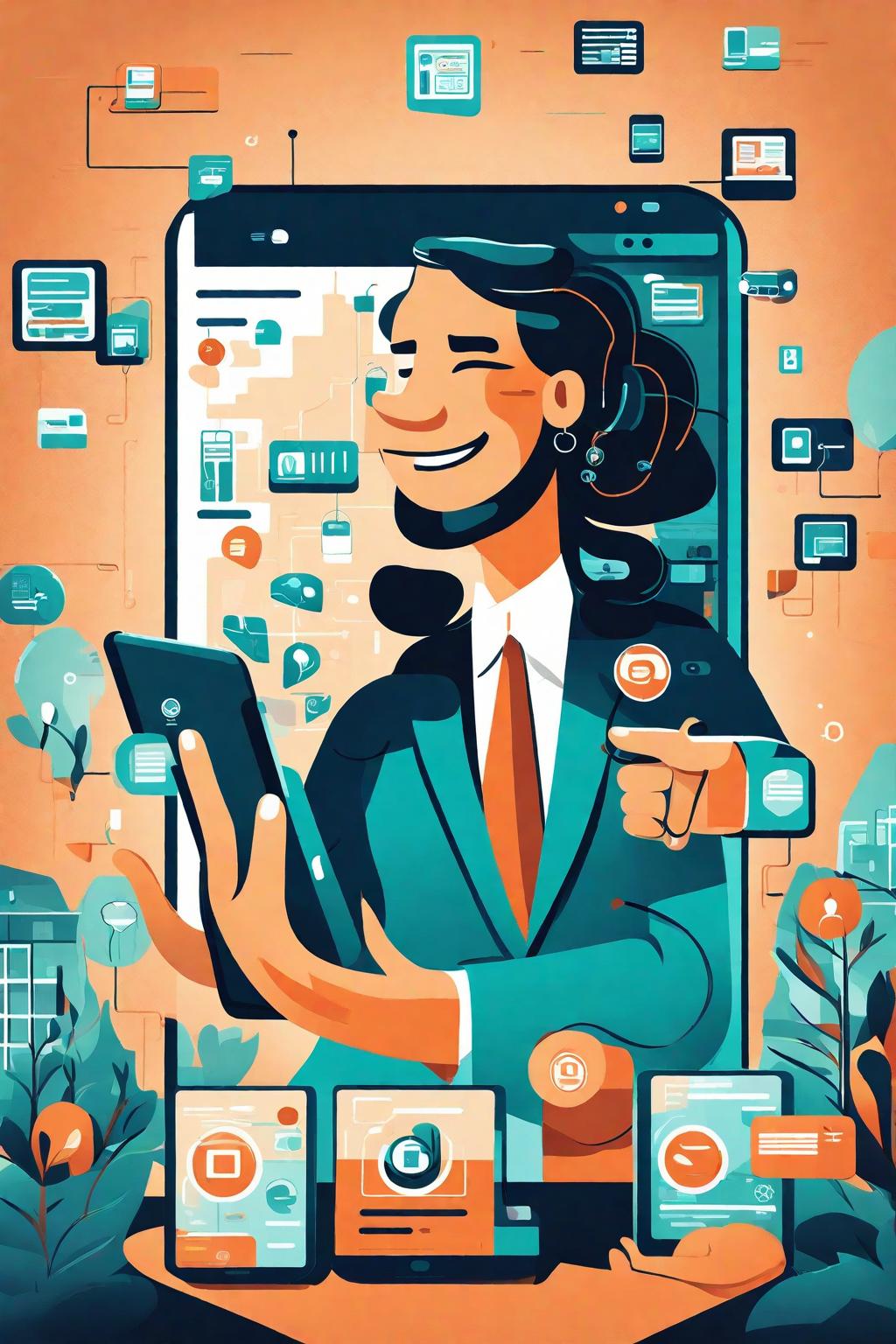 The role of technology in estate agencies
As technology continues to evolve, estate agencies have embraced innovative tools and platforms to enhance their services:
Online property listings and virtual tours
Estate agents now utilize online platforms to showcase properties using detailed listings, high-resolution photos, and even virtual tours. These tools allow potential buyers to explore properties from the comfort of their own homes, saving time and narrowing down the list of properties they wish to view in person.
Instant communication and updates
With the advent of instant messaging and online portals, estate agents can provide real-time updates and communicate seamlessly with their clients. Regular updates ensure transparency and enable clients to stay informed and engaged throughout the buying or selling process.
Data analysis for informed decision-making
Data analysis plays a pivotal role in supporting estate agents' decision-making processes. By analyzing market trends, buyer preferences, and property values, agents can provide clients with valuable insights and make informed recommendations.
View our listings
Estate agent fees and agreements
Before engaging an estate agent, it is crucial to understand the various fee structures and agreement terms:
Understanding the different fee structures
Estate agents may charge a percentage-based commission, a fixed fee, or a combination of both. Ensure that you are aware of the specific fee structure employed by your chosen estate agent and how it aligns with your financial goals.
Negotiating commission rates
In some cases, commission rates may be open to negotiation. Discuss this aspect with your chosen estate agent to see if any flexibility is possible.
Reviewing contracts and agreements
Before signing any contracts or agreements, carefully review the terms and conditions. Seek legal advice if necessary to ensure that you fully understand the implications and obligations outlined in the agreement.
Speak to an expert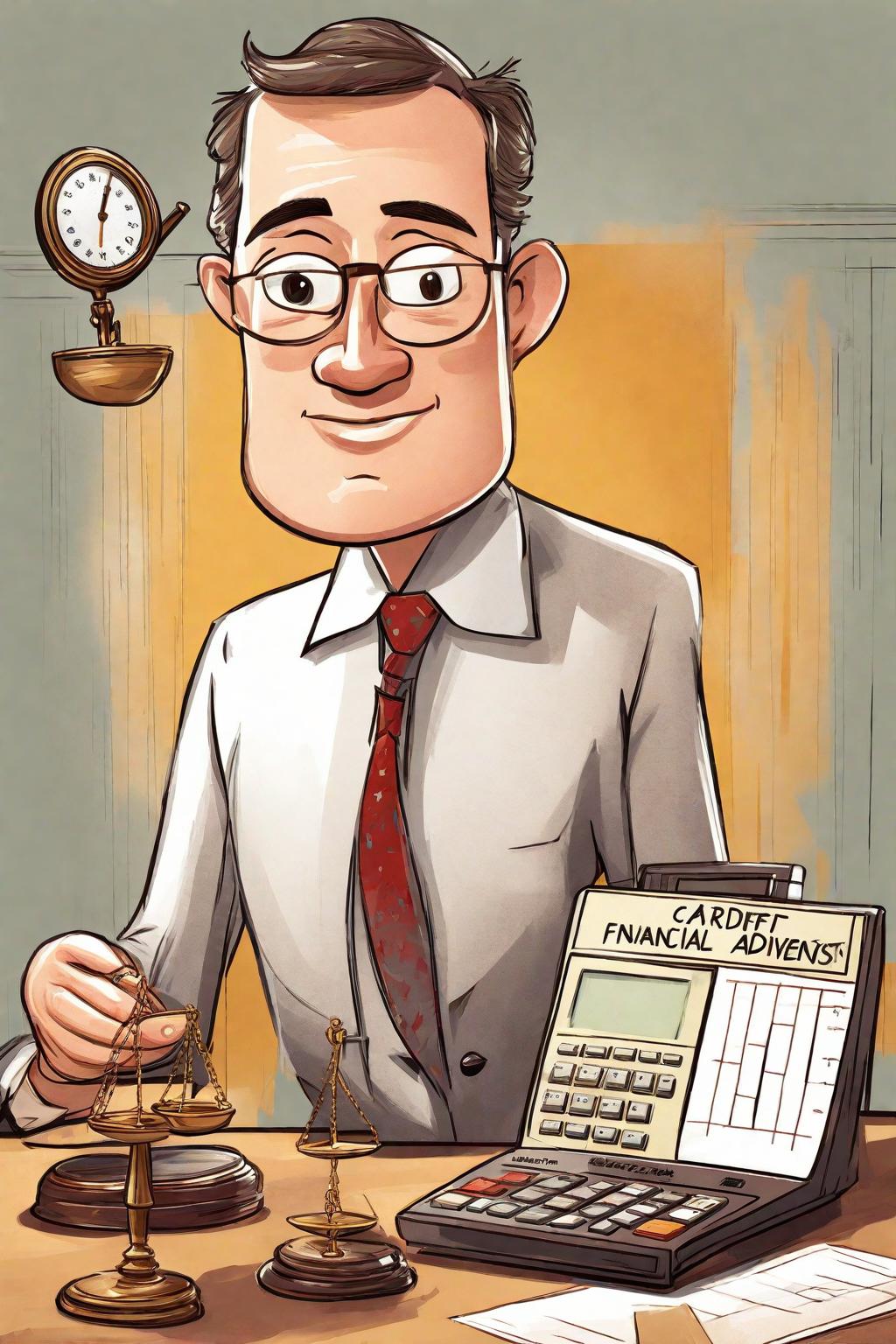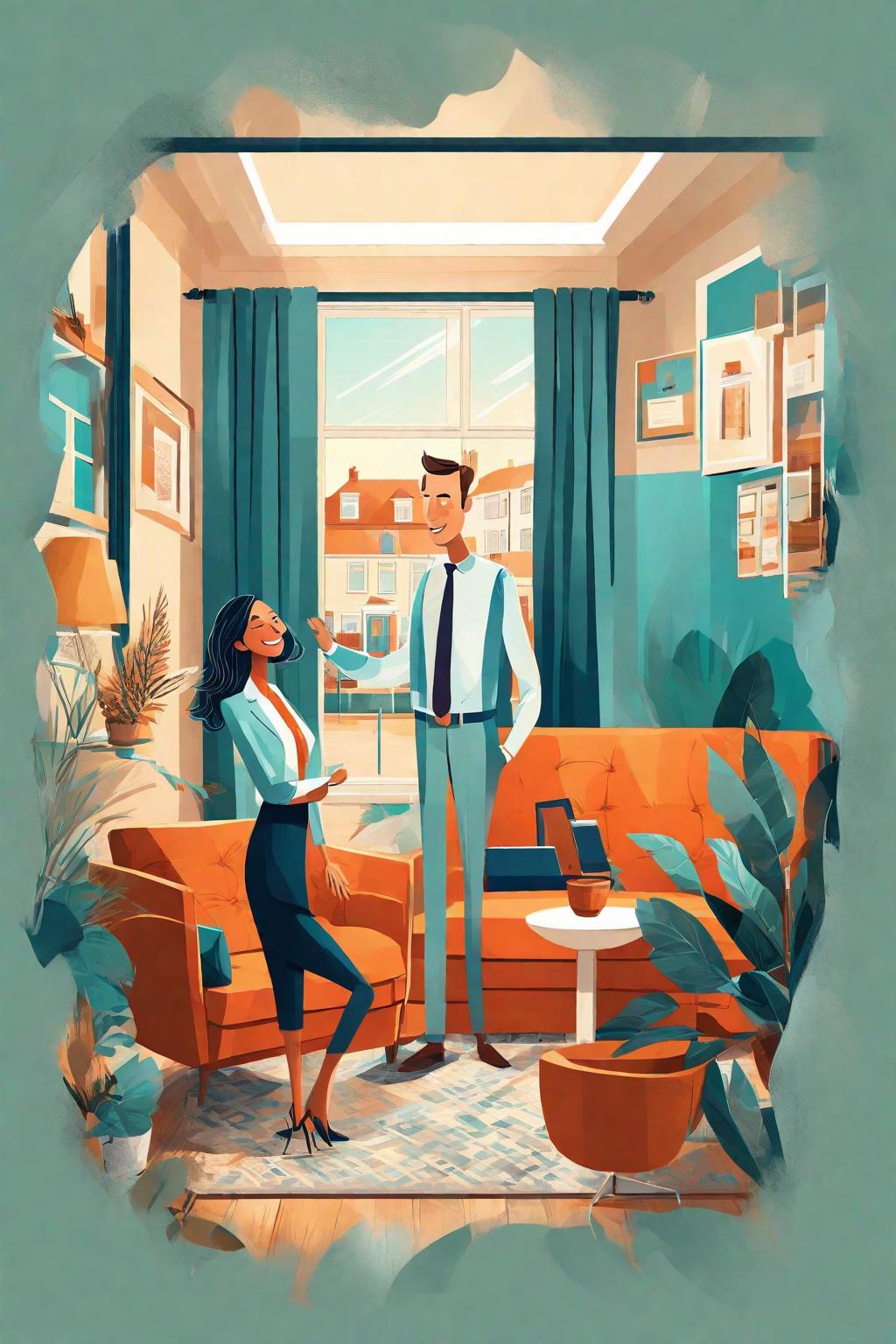 Frequently asked questions (FAQs)
To address common queries regarding estate agents, consider the following:
How do estate agents determine property valuations?
Estate agents assess property valuations by considering factors such as recent sales data, market demand, location, property condition, and comparable properties. Through their expertise and market knowledge, they can provide accurate valuations.
Can I sell my property without an estate agent?
While it is possible to sell a property without the assistance of an estate agent, it can be challenging and time-consuming. An estate agent's expertise and network of professionals facilitate a smoother and more efficient selling process.
How do estate agents market properties effectively?
Estate agents utilize a variety of marketing strategies, such as online listings, professional photography, virtual tours, social media promotion, and collaborations with other agencies. These efforts aim to maximize exposure and attract potential buyers.
What should I do if I'm not satisfied with my estate agent's performance?
If you are not satisfied with your estate agent's performance, communicate your concerns and expectations directly to them. If necessary, explore the possibility of terminating the agreement in accordance with the terms outlined in your contract.
Conclusion
Hiring estate agents in Cardiff is a vital step in ensuring a successful property transaction. Their expertise, knowledge of the local market, and network of professionals add immense value throughout the process. By researching, choosing the right estate agent, and maintaining clear communication, you can maximize your experience and achieve successful property transactions. Remember to consider their experience, reputation, and specialization when making your decision. With the guidance of an estate agent, buying or selling a property in Cardiff can be a smooth and rewarding experience.
Ask us anything
Introducing Windsor Gardens
Entered at street level from Windsor Road, this development is reimagining the once derelict space and creating a site for luxury residential homes. Through a gated passageway, owners will be greeted by an open Zen Garden courtyard, landscaped, and prepared as a shared but private amenity for residents only. An inclusive approach to access will provide equal access for all users including those with impaired mobility, and security-coded gates and doors will be in place to deter unauthorised visitors and give you peace of mind.
On site, residents will have exclusive access to a Peloton gym, a bike store, and undercroft secure parking for all units.
NEXA Cardiff | Estate Agents In Cardiff
Whether you need help or advice from our team, please get in touch today to find out more.