How kerb appeal could aid a post-lockdown sale in Bristol
How kerb appeal could aid a post-lockdown sale in Bristol
The restrictions are starting to lift and although it will take a long time before things resemble what they were, there are trickling signs of life returning.  Not everyone has had the desire to continue with their plans to move, and others' decision to find a new home in Bristol could be a recent one.  But before you race to get your home up there on the big wide web, take some time to consider if it's ready for sale, and how your home looks from the street should never be neglected.  How can your home's kerb appeal aid a post-lockdown sale?
Make an impression
We all know first impressions count – you want buyers longing to see what your home has to offer, from the outside in.  With many of us taking to the streets on our daily walks, we may be noticing more about what surrounds us than ever before, as we are not distracted by the hustle and bustle of life.  Architecture is adored, colours and planting are admired, and presentation envied.  Not all future buyers are actively looking, but that doesn't mean that if your home makes an impression it won't be desired and remembered.  Your home will no longer be just one on the street in Bristol, one that potential buyers pass by without a glance, the right kerb appeal will ensure it stands out and is never ignored again.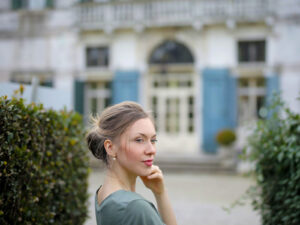 Present to sell
Since you made the decision to sell your home you will have no doubt been working hard to declutter, clean and organise your property's interior.  Just as you have devoted your attention to the inside you must now put in the same work sprucing up the outside.  Begin with undertaking any repairs that you have been neglecting and tidy up your plants, shrubs and any lawn areas, so they are looking well cared for.  It's only natural for paving to start to look tired over time, so grab that power-washer or call in the professionals, as this can make a massive difference.  It may seem obvious but clean all your windows and, if needed, give window sills a fresh coat of paint, as well as touching up any other paint work.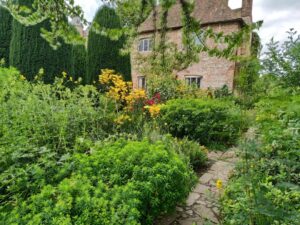 Focus on the point
The focal point to any home is the front door; from its condition, to its colour, to whether it's well lit, no detail will go unnoticed.  Colour psychology can also play a part in how buyers perceive the property, so what does your front door say about you and your home?  According to the Pantone Colour Institute, a black front door signifies elegance, power and prestige, whereas white is often chosen by those who prefer a minimalist look due to it being crisp and pristine.  Grey is timeless and less likely to go out of fashion, while a red door commands attention and is more likely to be chosen by individuals who are engaging and dynamic.  Whatever colour you choose, ensure it complements the architectural style of your property.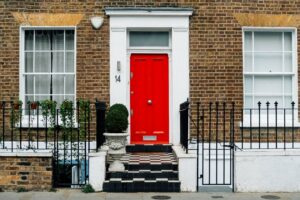 The devil is in the detail
One frustration for buyers is when a house number is not clearly visible, so if you don't have one or it's seen better days, an effective and subtle way to update the front of your home is to add bold numbers that can be clearly seen from the street.  At NEXA Bristol we would also advise that these and any hardware, such as the letter box, handles and knockers, should mirror the style of your home's interior, as this will give your buyers a taste of what to expect.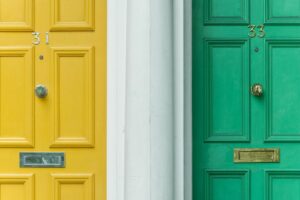 Power in planting
Colour creates impact, adds warmth and a bright welcome, whether that's through flowers bursting from flower beds and window boxes or evergreen shrubs in planters.  No matter what space you have at the front of your property, you can easily transform it with an injection of blooms. You can create a touch of elegance using symmetrical planters on either side of your front door, and aromatic herbs such as lavender and rosemary will provide beautiful scents that will add to your buyers' viewing experience.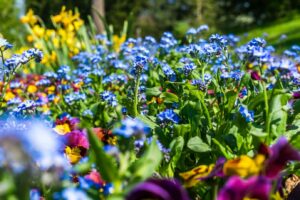 Time is of the essence
Whilst the pace of life is slower, and before the majority of us return to work, don't miss the opportunity to ensure that your home's kerb appeal makes a lasting first impression.  Serious buyers are already out there, enquiries have started to rise and we expect this to continue as restrictions are lifted.  Time is of the essence, as your kerb appeal could aid a post-lockdown sale.  If you'd like advice on how to maximise your Bristol home's potential, call our team at NEXA Bristol on 01173 634411.