Why now is a great time to sell your home in Cardiff
Why now is a great time to sell your home in Cardiff
There are rumblings in the press that the Chancellor, Rishi Sunak, will extend the Stamp Duty holiday deadline until the end of June.  This is fantastic news for all those people who are in the process of completing and have been worried if it will happen in time.  The Stamp Duty holiday certainly fired up the property market last year across the UK, and we saw many people moving as a result.  Regardless of whether these rumblings become reality or not, we still believe that now is a great time to sell your home in Cardiff.
Are there buyers?
Even during a lockdown, the desire to move never fades, and that is proven when you take a look at February's House Price Index from Rightmove.  The index shows that visits to the property website are up 45% on last year, with those eager house-hunters increasing the number of enquiries by 18%.  At NEXA Cardiff we have really felt this buyer increase; it seems that the prospect of a restriction-free (ish) summer has got people looking to the future, and for many this includes a new home.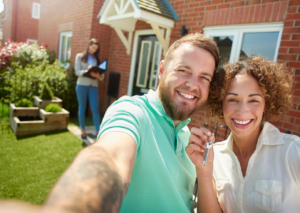 What can they buy?
As fantastic as this surge of buyers is, there is a problem: demand is outstripped by supply, there are just not enough houses on the market for them to buy.  This is not an issue limited to Cardiff; Rightmove figures also show that seller numbers are down by 21% from last year.  In a sellers' market such as this, it means that any home on the market will receive lots of attention, especially if it is priced correctly and marketed properly.
Where is the supply?
One of the reasons suggested for the lack of available properties is that people have resisted the urge to place their home on the market due to the pressures of home schooling.  If you, like us, are trying to keep your sanity whilst googling 'how to…' to help your child with their schoolwork, you are not alone.  Whoever said moving home is one of the most stressful things you can do in life, hasn't experienced a lockdown with home schooling alongside home working – thank goodness it comes to an end on the 8th March.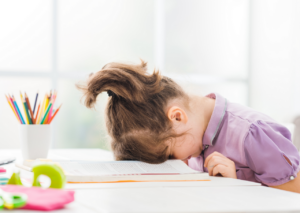 It is completely understandable that the idea of throwing a move into the mix has been one stress too many for lots of people.  When the little ones are back in school we believe that the number of homes coming on to the market will start to increase and, as such, start to meet that demand from buyers.  But remember, the more houses there are for sale, the more competition there is to catch potential buyers' attention.
What do they need?
Today's buyers know exactly what they want. This last year has given everyone a different perspective on personal needs, and this might now include space to work from home.  Only this week, HSBC have announced that they are letting go of almost half of their global office footprint in favour of a "very different style of working post-Covid".  They are not the only corporate name to be making this move, and it is believed that the post-Covid working environment will be very different to what it was just over 12 months ago.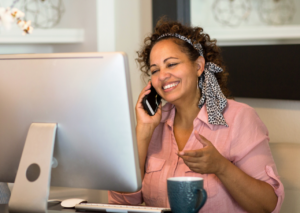 This huge change in the global working culture means that now more than ever before, a space to work is essential, whether that's from home or an office hub.  We have seen over the past year many home offices being built in gardens and in converted garages.  It is therefore worth thinking about presenting an 'office space' in your property when you decide to place your home on the market.
A fresh start
There is no doubt that the idea of a post-Covid fresh start is extremely alluring, the idea that when June arrives, you will be able to enjoy your freedom in a wonderful new home.  We know that many of you in Cardiff have invested in your properties over the last year – the queues at the DIY stores and the difficulty of finding certain shades of paint and materials was testament to this.  All your hard work and creativity may give you some good news when we come to value your property.
Why now?
Why wouldn't you want to sell your home when there is an abundance of buyers and a lack of properties available?  We can start to do the work now so that when the schools are back and things are a little calmer, we can have your home marketed as quickly as possible.  If you're thinking of moving, now is a great time to sell your home in Cardiff.
Give our team a call today on 029 2013 0000