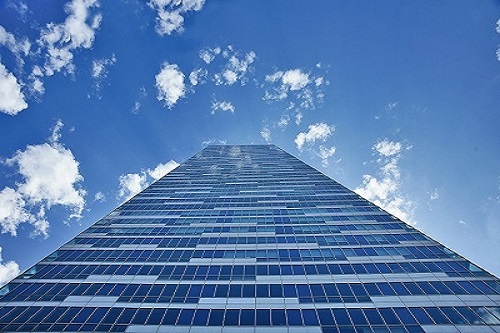 Why NEXA?
By Jamie Gray, Director of Nexa Bristol
Choosing the right estate agent or property agent is essential in ensuring you achieve your goals. Whether this be selling your first home, putting your house on the market or you are looking to let your property.
With the NEXA Bristol, you will have one dedicated local expert agent from our team of experts handling every aspect of your real-estate requirements. We have a culture whereby we are personally responsible for the property we are selling and personally responsible for the service that you, the client, receive.
We don't separate our listing agents from our viewing agents to our negotiators, we just have a select group of industry experts, we call 'Client Managers'. Your dedicated Client Manager will manage the entire process from start to finish and will be personally responsible for the sale of your property
We are a full-service business, and you will have one single point of contact for the entirety of your property sale, who will take care of everything personally from viewings, negotiating offers and following up with chains, mortgage lenders and solicitors
You won't experience different people taking viewings, who have never even seen the property and agents that a) can't answer any questions and b) don't bother following up with any enquiries/customers
Your Client Manager will have a personal vested interest in a) the sale of your property and b) achieving a premium price. And as an estate agency in Bristol – this is a very unique offering
NEXA has a unique value add based on providing a superior buyer service. Home buyers are often given terrible service in the market and it is our aim to make sure the buyer feels like they're a valued client
You'll notice the difference dealing with NEXA, you'll receive regular, relevant and interesting market updates
We've spent a lot of time and money in creating a brand which we believe buyers will gravitate to and intend to shake up the perception of estate agency in Bristol
We never take on properties for them just to get lost in the system. When we take a property on, we have only one person responsible for the sale of that property. That person is personally responsible and personally incentivised
Your property basically becomes your Client Manager's personal stock. It will be as if they're selling their own home
We have a targeted and sizeable marketing budget. Through PR, social media, online portals, print campaigns and us personally networking in the market place to find the right buyer through personal phone calls, meetings and email campaigns
We don't follow the same old standard system of door unlocking, no follow-ups and no drive; we bring a new brand of high-performance action and full service to the marketplace.
Your Client Manager will always be there to personally present your property to any prospective buyers, ensuring that every value add element is well presented
After every viewing your Client Manager will get in touch with you so you know exactly what the buyers have said. We will give you all the feedback, both good and bad because it's very important that you get clear and honest feedback from what is happening in the market.
Our focus is on selling your property. We will ensure that your property is well managed right through the entire sale process, ensuring that we leave no stone unturned and we find the best possible buyer for your property. Your property is worth what the market is prepared to pay for it and as the only agent that will have complete control of the sales process your Client Manager is best placed to find the right buyer at the right price
Are you looking for an estate agent in Bristol? 
At Nexa Bristol, we are property specialists and we would be happy to pay you a visit to see how you can best prepare your home for a profitable sale.