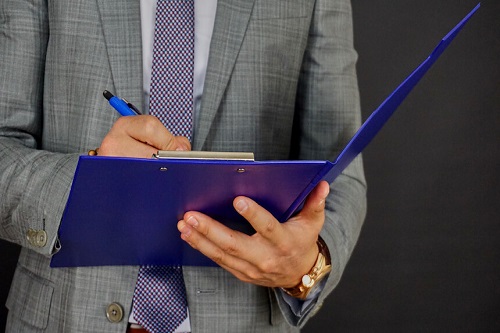 What sort of survey should I have?
Why you should get a professional property survey 
Only a small percentage of people get a professional property survey before buying a new home. They can be costly and hold up the process. But having a survey can also mean avoiding a lot of expense and stress – if you are smart about it.
What is a mortgage valuation? 
So let's be clear, mortgage valuations are not surveys – they are just a cursory look at a property to assess how much it is worth. Usually with a note about any major works that might be necessary and how this would affect the properties value. If you get a mortgage, the lending company will insist on using people they trust to conduct the mortgage valuation, to ensure the property is sufficient security for the loan. You will usually have to pay for this, though some lenders will cover some of the costs for you, especially if they are trying to attract your custom.
Some lenders allow you to add the cost of the valuation onto your mortgage and pay it off over time. Valuations can be shockingly expensive given that so little work is involved in doing them, but buyers have no choice, but to get them. Different lenders can charge very different amounts for mortgage valuations. But, while you should be aware of the valuation costs, you should not choose a worse value mortgage based on saving a few hundred pounds. A lower interest rate will save you far more in the long run. Particularly in a difficult property market, mortgage valuations are often incredibly cautious, putting a deliberately low value on the property. This is to reduce the risk for the mortgage company, but can cause problems for homebuyers if the value says the property is not worth what they are paying for it.
So, what is a property survey? 
A property survey is intended to be a detailed inspection of a property's condition. The surveyor will inspect the property and tell you if there are:
Structural problems, such as walls almost falling down, or subsidence
Any major repairs or alterations that are required, such as roof or chimney chute repairs, or rewiring
Expert commentary on the property, from the type of wall to the type of glazing
Who does the survey? 
Surveys should be carried out by qualified surveyors. Most qualified surveyors are members of the Royal Institute of Chartered Surveyors (RICS). We recommend using a RICS qualified surveyor because they carry professional indemnity insurance. If you can get a local surveyor like ours they are likely to have a better knowledge of local market values. Equally, if you are buying an unusual house, like a lighthouse or a castle, get a surveyor with experience in that specific field. Costs vary from company to company, and depend on the size and location of the property.
Do I need to get a survey? 
Surveys can be very useful – they can help you avoid expensive surprises (like an unexpected rewiring job), as well as giving you peace of mind by telling you that those hairline cracks don't mean the house is falling down. For those who have never owned a property before, a survey can be immensely reassuring.
With the information from the survey you might reconsider whether to buy the property or try and renegotiate the price – if you find it needs £15,000 of roof repairs, it is reasonable to ask for £15,000 off the price. Alternatively, you might ask the seller to fix the problems before you buy it.
Bear in mind, however, you might not always find a survey as useful as you perhaps hoped it would be. Sometimes the surveyor comes in, has a cursory look around and, and tells you that you might have damp and that you probably do not have problems with your gas or electricity – but they cannot say either for sure, and recommends that you seek further advice.
That being said, surveys can be particularly useful if: 
You are looking to buy a very old or unusual property
The property has a thatched roof or is timber-framed
The building is listed
You have any specific worries about any part of the property
You feel very unsure about what sort of condition the property is in
What sort of survey should I get? 
There are a number of different types of survey. What you will want depends on the condition and age of your house, and how much you decide to spend.
Condition Report 
This is the most basic survey you can get, and the cheapest. It doesn't go into much detail so may leave you wanting more. It is designed to complement the mortgage valuation. It provides 'traffic light' indications as to the state of various parts of the property. Green means everything is ok, orange is some cause for concern, and red means serious repairs are vital. It also provides you with a summary of risks to the building. It does not include any advice nor a valuation.
Home Buyers Report 
This is a more detailed survey. It will tell you any obvious major problems – obvious rot, subsidence, etc. It includes a valuation and an insurance reinstatement value (how much you would receive were the building to burn down). But, the surveyor is non-intrusive: they will not look behind furniture, nor lift up floorboards or drill any holes, so any report they draw up is limited. Furthermore, Home Buyers Reports are usually so full of caveats and statements designed to cover the surveyors back that they are often pointless. A new level of the survey was recently introduced, and is still under development – a Home Buyer Report without a valuation. This includes all of the above but no market valuation.
Home Condition Survey 
Offered by the Residential Property Surveyors Association (RPSA) rather than RICS, Home Condition Surveys are:
Conducted by specialists in residential surveys and produced in a consistent, consumer- friendly format
Include practical information such as broadband speed, damp assessment and boundary issues for the conveyancer to consider
Reports are independently checked to ensure consistency and quality
Home Condition Surveys cost between £400-£900 depending on the value of property
Building Survey
Building surveys are expensive, but can be worth the investment. They range in price from under £500 to about £2000 depending on the size of the home. They are extensive surveys and you will be given a detailed report at the end. Building surveys are valuable if you are looking at a very old, unusual, listed, timber-framed, or thatched property. It is also good to have a full building survey done if you want to do some serious building works. The surveyor will get into the attic, check behind walls, and look between floors and above ceilings. It includes advice on repairs, and provides estimated timings and costs, and will tell you what will happen if you do not do the repairs. Unless specified, it probably will not include an insurance reinstatement value estimate, or a market valuation.
How can I get the most out of my survey? 
We often hear complaints that survey reports come with so many caveats that it is difficult to know how to respond to them. Here are a few things that might help you get the most out of your surveyor:
If you can find a good surveyor who is conscientious you will get much better value for money
Ask friends and family; ask for references & check references; ask if you can see copies of past reports – will that sort of report be useful for your situation?
Walk through the house with them – make sure they look at everything, move furniture and peer out of windows
Ask questions – point out things that worry you and ask about them. It's your house so you should understand everything
What to do if issues are flagged in your survey
For more advice on what to do if the property you want to buy has problems flagged in the survey, feel free to contact me (Jake Gready) on 07807 778350 or email jake@nexabristol.com