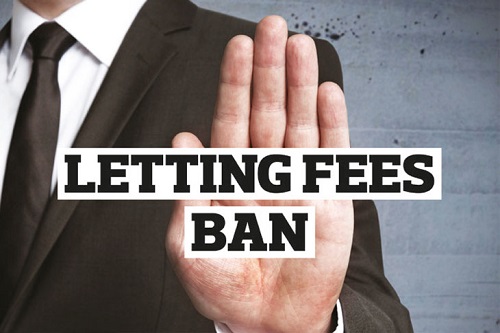 Tenant Fees
Coming from a predominantly rental background I wanted to shed some light on the major changes that are taking/have taken place in the rental sector, both nationally and locally, so that you, as a landlord or a tenant are not left in the lurch when in it comes to your next property move.
We are starting to see the effects of the new regulations that have come into effect already, and those that are due to come into effect at the beginning of July. Notably these are: the tenant fee ban, which started on 1st of June, and the new additional licensing regulations brought in by Bristol City Council to clamp down on houses of multiple occupation.
I'll start with the fee ban, as there was a lot of speculation over the ban and whether it would be of any benefit to the people it was supposed to help most; tenants. Briefly my personal opinion is that, yes, it will benefit tenants, as overall, they will pay less based on a standard 12 month tenancy, but I'll come onto this in more detail later on.
For those not in the know the tenant fee ban was introduced on the 1st of June and applies to any landlord or agent who are renting properties in England. The ban has been introduced as a way to combat agencies and landlords charging extortionate fees for their pre tenancy services, some of which I have seen go up over £1000, which is obviously ridiculous for obtaining references (usually done by a third party) and generating a tenancy agreement.
There are certain agents around Bristol who in the past have been known to have their fee disproportionally split 80:20 in the landlord's favour, to ensure that they win instructions no matter what their service is like.
What has the tenant fee ban banned exactly? 
What has been banned? To be completely honest, it's easier to detail what hasn't been scrapped as everything that's not on this list is now a prohibited payment:
Payments to change the tenancy;
Payments associated with early termination of the tenancy;
Payments in respect of the utilities, communication services, TV License and council Tax;
A default fee for late payment of rent and replacement of key/security device.
Beyond this, everything has gone. No more referencing fees, pet clause fees, move in fees, check out fees…if it's not on the above list it cannot be charged for. More in depth information can be found here.
When this was proposed by Phillip Hammond in November 2016 the initial response by myself and colleagues was that it would lead to an increase in rents across the board, as agents look to replace their loss of income by increasing the landlords charges and landlords look to recoup the additional cost through increasing their rents. However, since 2016 I've had a lot of time to think about the long term effect of the ban and personally, I believe it will lead to a stronger and fairer rental sector where the market leaders are market leaders based on merit and not their ability to charge low landlord fees then top up their deal value from the tenants pocket. There are certain agents around Bristol who in the past have been known to have their fee disproportionally split 80:20 in the landlord's favour, which to me has always felt wrong.
There was a period of consultation between the government and leading industry experts where they discussed the implementation of the ban and how this would look. As the ban was introduced as a way of reducing the upfront cost to tenants, the initial ideas that came from the consultation suggested that a way of doing this would be to split the fee over the tenancy term rather than it being paid upfront before the tenancy starts – this was determined to be a slightly back handed way of still charging extortionate fees just in a different manner. Another suggestion was to introduce a cap on the fee's that could be charged, which was my personal preference, but in the end a ban on everything, pre tenancy, was the final decision.
What have we seen from agents in Bristol so far? Myself, and many other agents, have been waiting to see our competitors publish their new revised fees following the ban and have not been surprised to see a hike in most charges across the board, most notably on the tenant find service where most agents are now charging a minimum of £500.00+VAT for a basic level of service where the tenant is found, referenced and a contract produced. Additional services such as deposit registration and inventory/check in services are now seen as additional extras. One agent is now charging £120.00 to register deposits, which is something you can do online for free at little inconvenience.
From the fees that have been published so far, we can see that the average monthly management cost is going up toward 13% Including VAT from a previous average of about 10% Including VAT, with upfront costs starting from £200.00. However, don't be fooled by what appears to be a low upfront cost, as, with everything that seems too good to be true, it almost certainly will be, and you'll be met with a list of additional extras as long as your arm that don't really make sense.
Our approach 
Our approach at NEXA Bristol. We're in the slightly fortunate position of not having had time to accustom ourselves to tenant fees therefore, our model has been devised on achieving strong landlord fees based on the exceptional level of service we're able to provide. We have a tiered tenant find service, based on the level of involvement you're interested in, and our full property management services start at 10% +VAT with a tenancy preparation cost between £300 +VAT, to include all marketing, referencing of tenants, inventory/check in service, tenancy agreement and deposit registration.