Mistakes buyers make when purchasing a property
Over the last few years, when everything around us seemed uncertain, one thing we knew for sure was that the property market is vibrant, despite the predicted slow down. The rise in the stamp duty threshold has seen an increase in the number of properties coming onto the market and, in turn, buyers are eager to find that dream house that will be their next home. But if you're thinking of moving, take a moment to read this, because as your local estate agents, we are seeing the same mistakes at the moment, things that could lose you THE ONE!
Mistake – not understanding things are different
Now, normally we would be encouraging you to view any property you believed could be of interest.  Nothing gives you the same experience than walking through the door and having 'that feeling'.  You know the one, it may start with butterflies in your stomach, or a sense of calm, and you will try hard not to show us, the agents, your true feelings as you continue to move from room to room.  But you know that an offer is going in and you're just going through the motions.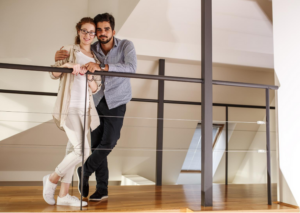 And yes, you can still walk through the house – but just not yet.  At NEXA we want to ensure that everyone is safe, and so we abide by the government guidance, which states that anyone interested must first undertake a virtual viewing.  Why?  Because a virtual viewing is as close as you will get to stepping inside what could be your new home, and in doing so, you will get a greater sense of whether it's right for you.
With regional lockdowns still happening, people are rightly wary of the number of people who enter their homes, even for a viewing.  We want to ensure that, should you go on to request a physical viewing after a virtual one, you are 90% down the road to making an offer.
Mistake – just registering
Have you registered with us as a buyer?  You may have filled in an online form and, yes, you will be kept updated with properties as they come onto the market.  But if you're serious about finding a new home, it's well worth making the extra effort and starting to build a relationship with one of our sales team.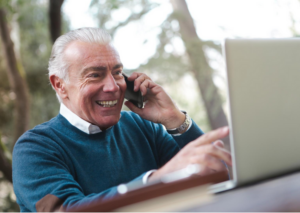 We can read on your form what you're looking for, but by having a conversation with you and truly understanding your wants and needs, we can build a better picture.  Then, should a suitable property come into our hands, you will have made sure you stand out from the crowd, which could mean you're the first to know.  Don't just be another name on a list, show that you're an active buyer.
Mistake – keeping your blinkers on
Do you have a list of exactly what you're looking for in a home?  With lockdown you may have had more time to curate your list and make it so 'perfect' that it could be difficult for any home to meet your expectations.  But holding on to your ideal could mean that you actually miss out on that property that could be your dream home.  Don't be fearful of asking to watch a number of virtual viewings, because doing so may help you to discover what's actually most important to you and where you might be willing to compromise.
Don't forget those wildcards, those homes that are so far off the charts because, we can tell you, these are often the ones that steal your heart.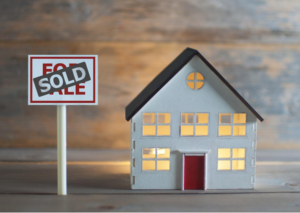 Mistake – not researching your solicitor, or choosing the cheapest
If you take one thing away from this article, it should be that delays can be dangerous for property sales, as people get nervous and doubts can set in.  This is why your choice of solicitor is absolutely crucial; you need to be sure that they will be on the case no matter what issues arise, that they will communicate with you and also keep your chain informed.  It isn't just your sellers who can get itchy feet from delays, you may see problems as signs that this house wasn't meant to be, when in fact in the hands of another solicitor you could have completed and already be enjoying and loving your new home.
The right choices
If you're looking to buy a property start by making the right choices. Be proactive in organising viewings, understanding that you must undertake a virtual one first.  Make sure you register, but also come and talk to us – it's easier to help a buyer when we know them a little better.  Keep an open mind when looking for a property and treat your list as a guide. Research your solicitor – choosing the right one can make a massive difference to how you move.
For more advice on buying a home, our team at NEXA are here to help you, from your first enquiry and until the keys are in your hand. Contact us today to find out more.