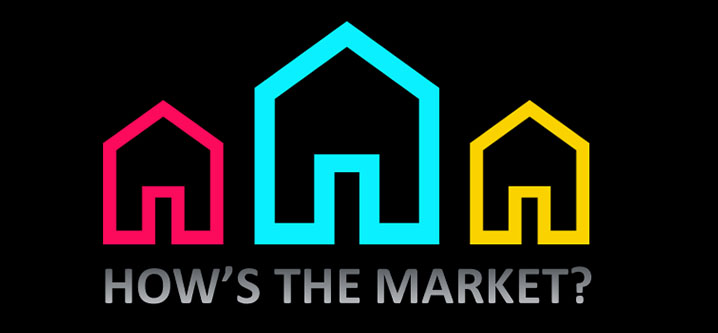 How's the Market? Portsmouth, September 2019
Welcome to the September edition of How's the Market? – the Portsmouth based property article centred around issues that affect the local property market, providing a detailed insight into a wide range of topics from changes in the cost of renting, level of detail attached to planning applications through to something as simple as the market value of your home.
The last month has seen the imminent re-introduction of the student population to the city, trawling through hundreds of homes to secure accommodation to move into within the next fortnight, whilst landlords are fighting to find tradespeople with space in the diary to provide a service before mid-September – an annual rush that continues to increase as Portsmouth University's capacity grows. With the overall quality and quantity of student properties substantially increasing, there's a chance that a higher number of C4 HMOs will be left empty come October. From feedback from potential tenants, it appears that houses beyond Waverley Road and Albert Road are now considered too far away, as there are more than ample properties in closer proximity to the University.
I've spoken to many landlords, a number of whom have chosen to re-invest capital into providing a higher quality house to increase the demand for the house, whereas others have chosen to sell whilst there is still a strong rental return. Unfortunately, there will always be the select few who fail to notice such patterns until they find themselves in the difficult position of having a sub-standard property and no guaranteed rental income for the next twelve months until the next academic year. It's these properties that require considerable attention in the next two weeks if they're going to acquire an income for the 2019/2020 students. Ultimately, it's this income that will heavily impact the value of the house – if there is a consideration towards selling within the next 12 months, the rental income will be the most important feature when marketing a HMO resale; without that, your target audience and subsequent value is reduced significantly.
Whilst the student lettings market is noticeably fast paced, the general feel for the residential sales market appears to be the opposite. Having spoken to a variety of local residents, solicitors and fellow estate agents, the general consensus is that buyers appear to, once again, be waiting for more closure on the general state of play come the 31st of October – a date that continues to resonate around the UK. Across the board, it's clear that both viewing numbers and transaction numbers have reduced, and whilst there's not yet been a visible 'decline' in national property prices, the increased supply and decreased demand means that less sales are being agreed – frustrating for those attempting to secure a move Pre-Christmas as, with the average sale time taking approximately three months to complete, agreeing a sale in September is imperative. Equally as frustrating for clients is knowing that, even after the UK has reached a Brexit verdict on that echoed date, the following day is the beginning of what is notoriously the quiet two month period for property sales – 'I don't want my house on the market across Winter', 'I'm going to start looking again in the new year.' – Whether selling or buying, a reasonable percentage of both tend to put everything on hold in preparation for running a house move alongside their new year's resolutions. If we're going to see sky-high transaction numbers, I don't foresee them coming before the end of 2019!
Unfortunately, this month's Expert Guest was unable to provide their part, so I've had to improvise. At the last minute, they have been replaced by… Me.