How to create a Zen sanctuary at home in Cardiff
From the many conversations we have been having lately, we know that people are finding this lockdown really tough.  Parents are battling the stress of home schooling whilst juggling work and other commitments. Jobs and livelihoods hang on by a thread. The time we have had to endure  away from friends and family is taking its toll, and this weather can make it hard to even get out of bed some days.  What you need is some time out in a restorative space where, even if just for five minutes, you can find some peace and help ease your anxieties.  Which is why our whole team at NEXA Cardiff felt that this article was much needed within our community.  Let us take you through the steps on how to create a Zen sanctuary at home in Cardiff.
What is Zen?
Our lives are just one big ball of stress at the moment. What we thought would only last for a couple of months we are still living with nearly a year later.  Zen is a Buddhist Mahayana tradition that dates back thousands of years, arriving in Japan from China. Japanese Zen is not an interior design style, but it is all about adding simplicity and serenity to create a sanctuary of peace and relaxation away from the stresses and strains of the outside world.  According to research, as well as looking beautiful,  a Zen space can also help make you happier, give you more energy, help you concentrate better and can even boost your health and vitality.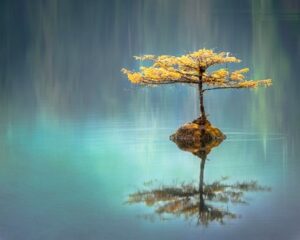 Space
Wouldn't we all love a courtyard garden with a water feature, plants and silence? In the real world, we have to work with what we have, but that doesn't mean you can't get creative.  As anyone who has watched the TV programme Amazing Spaces will know, it really is amazing what you can do with even the smallest of structures.  Nothing has to be perfect, it just has to be yours.  Whether it's a cupboard you transform to a tiny reflective space, a garden shed or a spare room, it's yours for a daily dose of self-care, or simply when you need that extra timeout from daily life.
Colours inspired by nature
Nature is such a healer – just think how much better a walk in the countryside or on the beach can make you feel.  Shitzen, meaning 'naturalness', is a key part of Zen. Choose colours that reflect nature, using a palate of neutral and natural shades.  Think of the pale blues of the sky, the greys of rocks and soft greens of flora, You can also mix it up with some complimentary colours through your furniture and accessories.  Whatever colours instil a sense of calm for you are an ideal choice – remember, this is not about perfection, just your interpretation of Zen principles.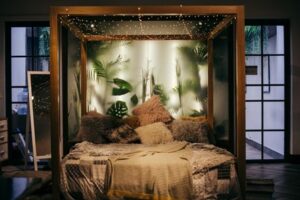 Textures inspired by nature
Are you one of those people who, when they see a soft throw, cushion, rug, anything really can't help but stroke or touch it?  OK, us too!  Our sense of touch is just as important when creating a space as our other senses, but it can sometimes get overlooked.  You want fabrics that are rich and luxurious – satins, silks and faux furs, things to snuggle up to that will encourage you to breathe that little bit deeper and let your shoulders finally sink that bit lower. To complete these textures, floors are wood, stone or earth tiles traditionally – this is said to help you feel earthed and grounded, especially when barefoot.
Environment
There is no point creating a delicious Zen room only for the environment to conflict with its tranquillity.  Tranquillity is a key part of any Zen lifestyle, achieved through breathing exercises, solitude, meditation and silence.  When discussing these elements as a team, we agreed that most of us struggle to 'switch off' and often find silence and stillness tough to relax in, as our minds are going fifty to a dozen.  It may take time for you to be able to completely zone out, make sure you don't take any tech into your space with you so you won't be distracted by pings and rings.  Instead, to break the silence try playing some nature sounds – the sound of wind in the trees, light rain or even bird song. Oliver Griffiths suggests you check out Spotify, as they have some great Zen meditation tracks.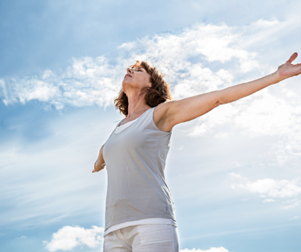 Keep it simple
Simplicity is the key. Where some of you may wish to explore a Zen home, for others this may be impossible due to family life.  This is why we suggest you create a Zen space, a place where you or a family member can just be, to breathe, clear your mind, and have a moment just for you!
If your home is feeling less Zen by the minute and you know that a move is what you need, then we are here to help and give you a Zen service, making moving home in Cardiff a healing experience for the whole family.
Contact us today to find out more.