Should I keep my property on the market this winter in Bristol?
We are coming to the end of this crazy, crazy year, and although you have already made the decision to move, you might be thinking, do I really need the hassle over the next few weeks?  Not only do you have the constraints of being in Tier 3 in Bristol, but you are having to work out your Christmas bubble. So, it is no surprise that our team at NEXA Bristol are being asked by sellers: "should I keep my property on the market this winter?"
Let's get straight to the point, the answer is 100% YES!
Why?
Here are the facts
Rightmove statistics show that in the period between Boxing Day 2019 and New Year's Eve, there was a 231% increase of property views on their website, yes 231%!  The number of views in that period rose from 10 million to around 30 million, so whilst we were overdosing on turkey, watching a Christmas special, and enjoying new gifts, we were also on our phones and other devices looking at properties on the market in the local area.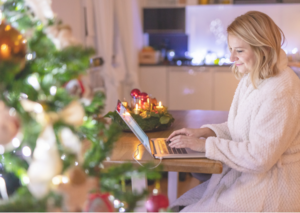 It may be hard to imagine, but every year Rightmove declare this to be one of, if not the, busiest days of the year for property views on their website.  Yet last year was different again, because instead of views dropping in the first two weeks in January, they actually went up from 30 million to 40 million.
But this was by no means the busiest day in January either. Wednesday 29th January broke all records, with 5.7 million visits on that day, up 9% on the previous record set back on 24th April 2019.  Overall, January 2020 was the Rightmove's busiest month on record, achieving 152 million views, a 7% increase on the previous year.
What does that mean?
It may seem logical and less stressful to take your home off the market, but before you rush into taking the 'For Sale' sign down, think about why you're selling.  You have made the decision to move – lockdown may have given you time to reassess what you want out of a home, or maybe the time just felt right.  With that in mind, what you really want for Christmas is a buyer ­– but how can a buyer find you if your home isn't being marketed?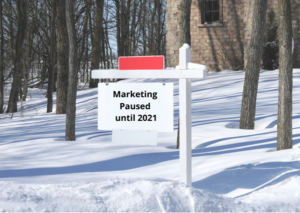 Why would you want to miss out on the busiest time of year, your home being viewed by millions – yours could be their Ferrero Rocher amongst a tray of treats.  If your home isn't seen to be available, buyers won't know to wait until you list it again, they will be viewing other properties, eager to get a virtual or physical viewing before anyone else so they can quickly and happily secure their new home as soon as possible and have themselves a merry little Christmas.
Last Christmas
As this will hopefully be your last Christmas in your new home, you want it to be a special one, and we want to ensure that any precious time within the Christmas bubble period is not disturbed. Should you not wish to have any physical viewings, we can ensure that any potential buyer has the opportunity to attend a virtual viewing instead. One of the best ways to do this is to conduct a live stream from your home; this means that many potential buyers can view your property at the same time.  They will still have the ability to ask questions, revisit rooms, and experience everything they would normally, but without physically being there.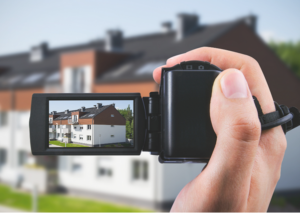 Deck the halls
You may have already decorated your home ready for the festive period, and who can blame you with the year we've had. That being said, when potential buyers come to view your home, they need to see just that: your house, not an explosion of sparkles and sprinkles. So let's have a conversation, as we don't want to be the Scrooge in your Christmas Carol.  Together we can work out when best to record a viewing, so you can maybe tone down the decorations for that day, and then transform it back into the winter wonderland of your dreams.
Santa Claus Is Comin' to Town
Selling at Christmas should be a reason for cheer; let us do the hard work, so you can celebrate 2021 in your new Bristol home.
Let's get your Christmas selling strategy together, call me directly on 07807 778350 or email jake@nexabristol.com