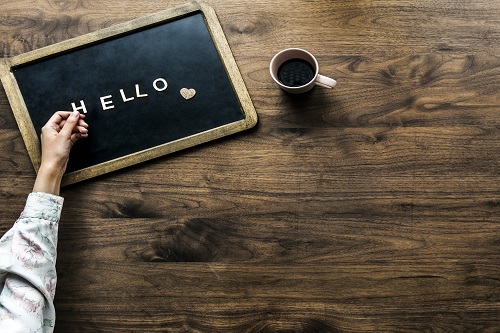 In this article I'm going to talk a little bit about my journey to my current position with Nexa and what you can expect to see coming from myself over the coming months. This is my first ever blog post; the first of many, but in being my first it also comes with the potential of rambling and waffle, so feedback will be greatly appreciated.
How I got to Nexa.
My career in property started back in 2013 when I joined a large corporate machine as a trainee negotiator. Early on I worked out that the task at hand doesn't have to be difficult and that, with enough hard graft and communication, a solution to most problems can be found. After 6 months I was promoted within the office to senior negotiator and a year or so later I was offered the chance to take charge of a branch (I can almost see said branch from our beautiful new office in Wapping Wharf!). After a year of managing city centre branches I was asked to join the leading online estate agent group to head up their lettings offering in Bristol. Quite honestly, I thought I'd nailed it. I was sold a lifestyle of financial freedom and a work/life balance that was second to none – too good to be true, right? Yes, this turned out to be the case however, one of my greatest strengths has always been finding the positive in a negative situation, so I used my spare time wisely to work out what I can change about myself to make a better me and a better agent. Interestingly, I concluded that the first and main change I had to make was the same for both my personal life and work life: Listen better and apply myself fully in all situations. 
My overwhelming frustration in previous roles has been the inability to maintain a service level beyond the initial transaction i.e. finding a tenant/buyer. Other colleagues simply didn't have the impetus or desire to maintain the level of service that I had strived to provide, and time and time again I found myself picking up the pieces on behalf of other people. This led me to Nexa and Nexa's unique offering, which we like to call One Agent:One Solution. Put simply: you'll only deal with the person that introduced you to the business in the first place. As client director I have the tools and the freedom to work across all aspects of property both residential and commercial, and overtime I aim to become your go to agent for anything property related in Bristol and the surrounding areas.
So, this is just a little introduction to myself and a bit on why I've decided to join Nexa but over the coming months I'll be writing educational pieces that give you an insight into what's happening within the city and upcoming legislative changes that will affect you as a current or future landlord. Expect to see pieces on everything from new lettings legislation to general bits about the housing market and what's happening in and around Bristol. My next post will touch on the new mandatory HMO (House of Multiple Occupation) Licensing that comes into effect from the 1st of July and how we at Nexa can help you navigate this legislative minefield.
If you're interested in finding out more about Nexa then please take a look at our website https://nexabristol.com, give me a call on 07938163016 or even better, come and pay me a visit down at our new container office in Wapping Wharf. Coffee's on me.