Can you help yourself to a speedy sale?
There is one thing we know: no two sales are the same. Whether you're buying or selling a property, there are always issues you don't expect and complications to overcome. Control is not always in your hands, which can make the process feel very frustrating.  Having the right team around you is essential, but you can still help yourself to a speedy sale.
Your team
How much thought have you put into choosing the team around you?  From mortgage broker to conveyancer to estate agent, each has a critical part to play in ensuring your sale progresses swiftly and smoothly.  Personal recommendations are key but do your own research too. These people are handling the sale/purchase of your biggest asset, so choose wisely.
Your buyer
It's always exciting when offers are received, and it can be easy to make a quick decision based on the offer value alone.  But before you say 'yes' there are many other things to consider.  The right buyer may not come with the highest offer, let us explain why.
The strength of a buyer isn't just based on the size of their offer but also their circumstances.  What is their situation? How does it fit with yours?  If you have already found a property, you may want someone who can move quickly, so a buyer with something to sell is not as attractive than one that doesn't, or is chain-free.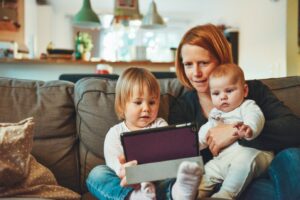 Ask your estate agent probing questions about each potential buyer so you can make an informed decision.  At NEXA Bristol we nurture every sale, and that includes getting to know every buyer.  We want to understand their motivation for moving, their situation, their current search experience, how they are financing the purchase, and also gauge the flexibility in their offer.  An offer is a starting point for us to negotiate the best possible price from the strongest buyer.
Your identity
One of the first pieces of documentation you will be required to present is that to confirm your identity.  Rather than having to chase your tail around your home to find them, get these ready in advance.  Grab your passport, and visa documents if applicable. It's also worth noting down your full addresses for the last three years.
Your finances
We've mentioned the financial situation of your buyer, but what about yours?  You may have sorted out your mortgage in principle, but have you thought about the other costs associated with your sale/purchase?  Your budget for your new home needs to take into account stamp duty thresholds – your costs will increase considerably if you buy a home above the next threshold.
Ensure you have a breakdown of fees from your conveyancer in advance, and don't forget the cost of that removal van.  It's important to have a contingency, as additional surveys and other costs may crop up that you're not expecting.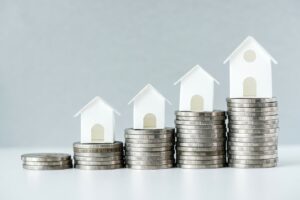 Your deeds
We know you have them in a safe place, but can you honestly remember where they are?  You could have requested that your solicitor keep hold of them when you purchased – knowing exactly where they are can prevent delays as things progress.
Your details
One of the most essential jobs you need to do is make sure you give every member of your team all of your contact details., including the best mobile number and email for them to get hold of you.  Never ignore any messages and check your emails regularly, otherwise you could neglect an essential document requiring your signature, causing delays in the process.
Your attention
Although you have a strong team around you, this is your property and your sale.  Don't assume documents are where they are meant to be, check. If you're unsure about something, ask. If something needs to be signed and returned, do so as quickly as possible.
Your move
No one likes delays. One thing you may not have considered is that delays can also cause doubts in your chain.  Once a little niggle takes hold in the mind of a buyer, it can have major consequences.  A buyer never dreams of walking away from a sale, but if delays spark doubts, they may end up doing so.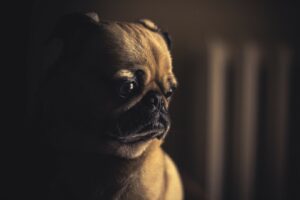 Your honesty
Just as you will have many questions about the home you're buying, so too do your own buyers.  They may wish to visit your home a number of times to measure for their furniture, and to re-affirm their ideas on how to make your house their home.  They may also wish to have additional surveys undertaken to ease any fears – let them do this, or it may look as though you have something to hide.
It's not difficult to help yourself to a speedy sale. Choose your team wisely, consider each buyer carefully, get your documents and finances in place, and act quickly and honestly.  We always guide each sale through to completion, taking some of the pressure from you so you can just enjoy the process.
Contact us today to find out more.