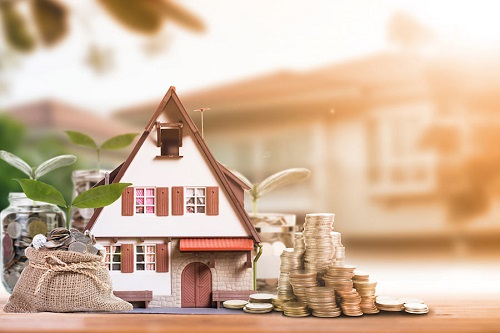 ADDING VALUE TO YOUR HOME
Top tips to add value to your home
Over my years as an estate agent in the property industry, many sellers have asked me what they can do to improve their home, so that they can achieve the best price for their property, especially when they are looking to make the move up the property ladder.
It's important to explore the different ways that you can maximise the value of your existing property. Here are some ways you can do this:
Identify and fix any structural defects in your home 
First things first – fix all major structural problems. Examples include:
Cracked walls
Missing/broken roof tiles
A leaking roof
Growing damp
It's important to fix any structural issues first, before moving onto making cosmetic enhancements. Fixing these issues may be pricey, but ensuring these are taken care of is crucial in adding value.Afterwards you'll want to fix all existing minor structural problems – whilst these don't directly affect the value of your home, it can run the risk of putting potential buyers off.
Fortunately, these are usually easy fixes. Examples include:
Door handles/locks that don't work
Dripping taps
Loose tiles
Cracks in ceiling/plasterwork
Windows 
Generally speaking, you should opt for windows that suit the age and style of your property. Don't choose metal windows when they should be wood instead and vice versa.
Double glazed PVCu windows can add a decent amount of value to a property. These are easy to maintain, secure and very energy efficient.
Kitchen 
Whether we're preparing dinner, hosting dinner parties, doing homework or watching television, the kitchen is one of the important rooms in the house and is what many home buyers look out for when searching for a new home, and where valuation surveyors place a great deal of importance when valuing a home. Your primary aim is to create an attractive and hygienic looking kitchen, with excellent work surfaces and easy access between its three main areas: the sink, fridge and cooker.
 Kitchen features worth considering include: 
Lighting – ensure there's plenty of light throughout
Extractor hood – to remove cooking smells
Flooring – it should be hygienic, easy to maintain and fitted properly
Bathroom 
The bathroom(s) in your property are more important than you may think. The key however is to keep things simple. You don't need a big overhaul, but think about installing new taps, towel rails, shower heads and a glass door or screen instead of a standard curtain. An attractive bathroom can be a big pull to potential buyers.
Planning permission 
Applying for planning permission doesn't mean you have to spend the money on an extension; it's simply another way of adding value to your property. By doing this you're taking your property to the next level. It erases any doubt in the buyer's minds on whether the council would allow this in your home.
Kerb appeal 
When selling your home, you need to get buyers through the front door, which means the outside of your home needs to look its finest. Consider a fresh lick of paint, cleaning the windows, unblocking the gutters and clearing the driveway.
Budget 
Are you thinking about updating your home but feel put off because of a tight budget?
Don't dismiss the possibility completely – you may be surprised to find out that there are various things you can do. All it takes is just a gentle push in the right direction. But it does require a dash of creativity.
Here are some ideas to help you transform your home on a tight budget. 
Repaint the walls 
There are plenty of affordable interior paints to use on your walls, which make refreshing your walls possible without breaking the bank. It's also an effective way to breathe new life into your home, especially with the sheer number of patterns and colours that are available in shops these days.
As an estate agent, we would recommend opting for lighter, softer colours to make your space look bigger and promote relaxation.
But we'd recommend exploring different colour schemes and pairings if you don't already have something in mind. Float different ideas around and see what works best.
Repurpose existing items 
Don't instantly write off what you already own. Items like cutlery, plates, instruments and candles can all be converted into tools for decoration. Older things you keep stashed away should be brought back out on display to add character and depth.
But be sure not to overdo it – 'less is more' is the approach to take here.
Incorporate wicker baskets 
Wicker baskets serve multiple purposes. They add character and can be used to store various items. They don't cost much and are easy to find.
Make use of mirrors 
Mirrors are decorative features and can make your property look bigger and more stylish. They are also great because they don't take up much space and can be placed on various surfaces.
They're also ideal for rooms that don't get much natural light.
And mostly importantly, they're inexpensive additions! If you're looking for something elegant that can fit within a small budget, this is something to seriously consider.
What else can you do to add value to your home? Contact me at simon@nexabristol.com for more information and advice.