The 'search for space' is driving buyers in Bristol
It has been another busy week at NEXA Bristol and one common theme we're hearing from buyers is that they are seeking a property with more space.  Our finding is echoed in Zoopla's February House Price Index, which states that, "Continued demand for larger family homes as buyers look for more inside and outside space in the wake of multiple lockdowns is putting upward pressure on the value of houses." Therefore, it is extremely important that if you're selling your home you ensure you maximise its space.  Before you decide to knock down walls or spend a fortune on an extension, our team have come up with some 'search for space' ideas for your home.
Get tough with your stuff
Most homes have lots of clutter in some form or another, even if your home looks the scene of perfection there could be that one cupboard that hides the reality.  Shelves over-decorated with things, surfaces piled high and wardrobes bursting – each sign of clutter signals to a potential buyer that your home is lacking in space.  This is why a deep and thorough declutter is not only satisfying when finished, but an easy way to make your home feel bigger and more welcoming.  Remember to do cupboards, sheds and garages because buyers will always want to take a look to see what space is available for their clutter.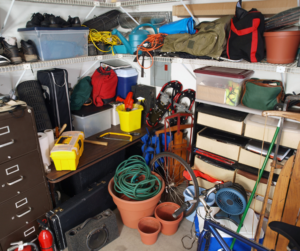 The art of reflection
It's no secret that a mirror can make a space look brighter and larger, yet we have noted a lack of mirrors in many Bristol homes.  Think about where you position a mirror; maybe you can capture a view, add light to a darker area, or decoration to a featureless wall.  Use mirrors in moderation, as it will feel strange to buyers to constantly see their reflection as they view your home.
Furnished vs unfurnished
Have you ever visited a new development? If so, you will have seen the show home and just loved all the space that it offered for you and your family. You could then have walked into the same property that hasn't been given the 'show home' treatment, and this empty shell feels small – as if it wasn't the same house?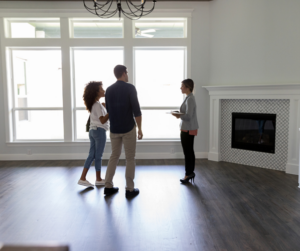 There is a popular belief that if you remove all the furniture from a room it will look and feel bigger, but actually the opposite true – provided the right balance of furniture is used.  You can quickly suck out all that beautiful sense of space in a room, simply by putting too many pieces in there, that's what we mean about balance.
You don't have to stick to the plan
It's funny how easily we can be conditioned. You view a property and see the layout and how each room is being used, but that doesn't mean you have to use it the same way.  Find unique solutions to solve a problem – can an office space be built under the stairs, or even in a large cupboard space? An area may have always been used for a specific purpose by previous owners, could you be the one to break tradition and enhance your home for potential buyers?
All seasons in one wardrobe
Is your wardrobe bursting with pre-lockdown clothes, your drawers stuffed with lockdown loungewear? Well, the time is approaching when you can finally get out those party clothes again – imagine that! We know how hard it can be to squeeze your belongings into a wardrobe, but it doesn't have to house everything you own.  Oh, we know that our weather is somewhat unpredictable and you can sometimes see four seasons in one day, but we are positive you can pack some things away to create some space.  It may even be a great time for a good clothes sort out!
Light
What is our overused estate agent phrase – light and airy! But it's so true that buyers are attracted to homes that are filled with light, and this simple natural source will make your home feel bigger too.  So draw those curtains, raise those blinds, give your windows a scrub and make full use of that glorious sunshine beaming in from all angles.
End their search for space
The size of your home doesn't matter when it comes to creating space. We have seen larger houses in Bristol that have felt cramped, and tiny ones where we've been surprised by how large they feel.  If you follow our tips we believe that you will end a buyer's search for space, because they will be delighted by what your home has to offer.
If you would like more advice on how to make your home the one buyers can't resist, contact us today.