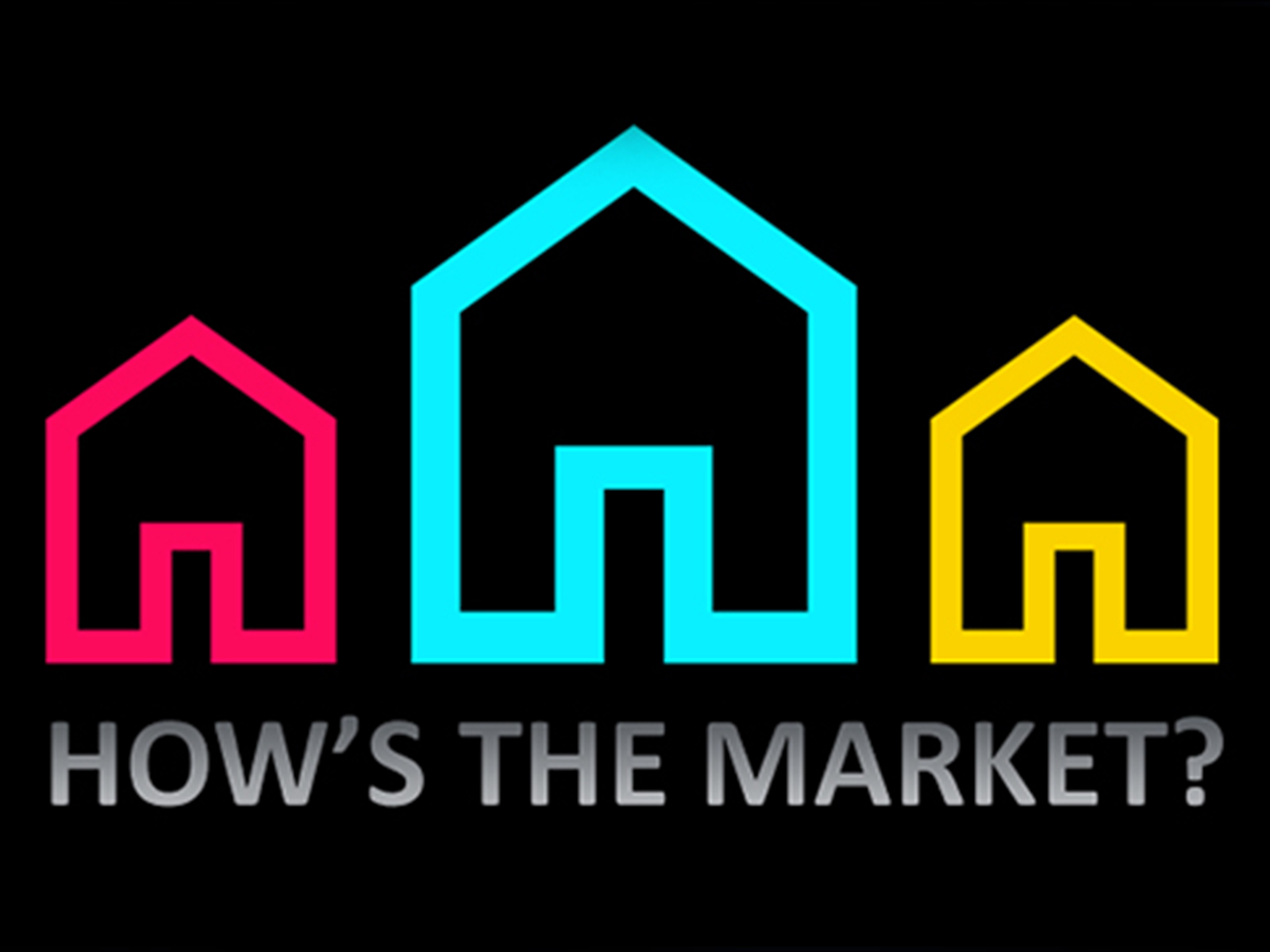 How's the Market? October 2019
Welcome to the October edition of 'How's the Market?' – the monthly article devoted to informing residents of Portsmouth, Southsea and the surrounding areas of all things related to the local property market. If you enjoy these articles, or you've become a committed monthly reader, please remember to share them with your friends, family, colleagues any anyone else you may think would benefit from the information enclosed; remember, the more feedback received, the more quality information I can provide!
In usual fashion, we'll begin with a summary of the last month. With the continuing political uncertainty, it was never going to be the most illustrious month for property transactions. It appears that viewing numbers, offers and subsequent agreed sales appear to be down a little, with many people airing caution, assisted with the number of available properties noticeably higher than it has been in the past few years. Running a search as I write, Rightmove is showing 492 available 3 bedroom houses for sale in Portsmouth (PO1, PO2, PO3, PO4, PO5 and PO6) – a number proving that buyers have the ability to be a little more patient, and focus on ticking almost all of their search requirements instead of having to panic-purchase something that's 'almost perfect' before somebody else's offer was accepted, as has been the case for the last few years.
Whilst this may be a slightly slower time of year for the generic residential property sale, one area that appears to remain consistent is the desire for new investors to want to spend their capital in the C4 student HMO marketplace, despite the increased number of brand new student properties built in the town centre. My contact list is flooded with potential investors asking to be kept in touch with the next HMO that comes available for sale, and a quick browse through this list shows many different types of landlord – some looking for capital gain, some focusing solely on the greatest yield, whilst others simply look for a ready-made investment returning good money without the need to invest further capital. I would invite you to contact me to discuss your own individual search requirements.
The most innovative structure appears to be the 'luxury shared student house' – no expense spared, tenants would live in a large double bedroom with brand new furniture, a flat-screen TV, with a completely fresh, re-decorated communal space and often a fortnightly/monthly cleaner visiting to keep the place looking pristine. This style of room would usually attract in the region of £500/£550pcm from a student – a strong investment if you consider a 7 bedroom house would return £3500/£3750pcm – and both landlord and tenant are more than happy with their side of the deal. Given that a lot of these houses were purchased as 4/5 bedrooms before being loft-converted or extended to the rear, the initial purchase price plus build cost often remains lower than the fully-let end value, making a profitable re-mortgage, or resale if choosing not to retain the house and rental income.
This structure is also showing similar levels of success to the Rent-to-Rent marketplace – the same standard property as above, but more commonly rented to working professionals on longer term contracts, whilst not holding the risk of tying up thousands of pounds worth of capital into a 25% deposit on a Buy-To-Let mortgage. See the August edition of How's the Market? for more information on Rent-To-Rent and Serviced Accommodation.
Whilst many people are investing heavily in property, there remains a large group of people at the beginning of their property life – First Time Buyers. You want to get on the property ladder, but for most, buying your first home comes with many hurdles. The deposit, the mortgage, the advice from the generation above (good or bad), the property itself, the jargon. It will feel like a minefield. To assist, I met up with Matt at RBM Solutions to discuss possible pathways on to the property market, including schemes that you may have heard of but never requested more information on. Here's what he said –
It seems nowadays you can't go a day without hearing how difficult it is for people to get on the housing ladder. It's no surprise when we see many people disillusioned at the prospect of getting on the housing ladder or even from existing homeowners who want to take the next step up. How do they do it? 
What a lot of people don't know is, what are the options? 
When you know your options, it starts to unfold in front of you. How do you go about it? What do you need to do? The key to it is understanding your position and building a plan and that all starts by simply having a chat with industry professionals like ourselves to start to open the windows for you. 
Now no matter which option you choose, unless you're purchasing solely with cash, you're going to need to meet three core elements, independently:
· Deposit
· Credit status
· Affordability 
Deposit
It stands to reason, the bigger deposit you have, the easier it becomes as lenders criteria becomes a little more flexible. Providers normally operate in terms of a percentage of the property you are buying (which they call Loan to Value or LTV). This starts with a 5% deposit of the property value (or your share of it on schemes like Help-to-Buy/Shared-Equity/Shared-Ownership) and go up in 5% steps (5%, 10%, 15% and so on). 
Think about it like this, the most risk is for the lender with the smaller deposit as they take 95% of the burden and you 5% of it, so they are going to be most rigid and their interest rates will reflect this. 10% reduces their risk and puts them more at ease, so the criteria and rates become more favourable and so on. 
Credit Status
Now don't worry, it's common to have blips and hiccups, most people do at some point in their lives. It's easy to get caught up in what some site says your credit score is, but every lender is very different with significantly different views on what is reported on your credit profile. 
Again, this goes back to risk. If you were lending someone you didn't know tens of thousands of pounds, you'd want to make sure they had a decent track record, right? More so the present credit profile, for example in the last two/three years. On top of this, most providers want to check your last three months bank statements so it's key to make sure these are conducted well. Not drifting into unauthorised over drafts (normal overdraft is fine), not having returned direct debits and general good conduct on how you run your affairs to make it as smooth as possible. 
There are lenders who will accept varying degrees of credit difficulties but always have a chat with your advisor if you're unsure, let them do the leg work for you before you go blindly in. Too many searches will hurt your credit profile so always best prepared. 
Affordability
It sounds so obvious. Can you afford the payments? A lot of the time where you feel you can, for example, if you pay rent at £1000 per month and go to buy a property with a mortgage payment of £800pm, that makes perfect sense – it's affordable, right? You'd be surprised the amount of times this isn't the case for the lenders however!
Again, different lenders have different ways they calculate it, but as a rule, it's very rare to find lenders that will lend you any more than five times your provable income (they will also deduct any financial commitments from this). The key word there is provable. It may be on you bank statements, but it normally needs to be backed up by payslips or tax returns too. 
Now here's the good bit, if you get things like carer's allowance, disability allowance, child/working tax credits, child maintenance, etc, there are providers that will use this to help your affordability. You need to evidence it, but it's great to know! We also have lenders who will even use the renting out of a room to a lodger to assist! As ever, run it by an advisor and they will confirm what's possible. 
What if I can't afford to buy or have a limited deposit?
You have the method most of us are familiar with, you find a house you like, you buy it and you own it. Simple. Apply the above and away you go. 
However, with the average first time buyer house price in Portsmouth at around £250,000, saving a 5% deposit of this at £12,500 with your associated costs for solicitors, surveys etc you're approaching £15,000 and that's not always easy to come by or feels like it'd take an eternity to save, making the dream feel impossible. Even once you've saved the deposit, if we assume a lender will go all the way to five times your income, for a mortgage of £237,500 still requires proven income of £47,500 as a minimum!
Do not fear, there are plenty of other schemes to help you! Here's a few to consider:
· Help to buy
· Shared Equity
· Shared Ownership
· Right to Buy (Council & Housing Association tenants)
The government has created the Help to Buy schemes including Help to Buy: Shared Ownership and Help to Buy: Equity Loan to help hard-working people like you take steps to buy your own home.
The Help to Buy: ISA pays first-time buyers a government bonus. For example, save £200 a month and the government add £50, up to a maximum of £3,000, boosting your ISA savings of £12,000 to £15,000.
If you can't quite afford the mortgage on 100% of a home, Help to Buy: Shared Ownership offers you the chance to buy a share of your home (between 25% and 75% of the home's value) and pay rent on the remaining share. Later on, you could buy bigger shares when you can afford to.
You could buy a home through Help to Buy: Shared Ownership in England if:
· your household earns £80,000 a year or less outside London, or your household earns £90,000 a year or less in London
· you are a first-time buyer, you used to own a home but can't afford to buy one now or are an existing shared owner looking to move.
With Help to Buy: Shared Ownership you can buy a newly built home or an existing one through resale programmes from housing associations. You'll need to take out a mortgage to pay for your share of the home's purchase price, or fund this through your savings. Shared Ownership properties are always leasehold.
Only military personnel will be given priority over other groups through government funded shared ownership schemes. However, councils with their own shared ownership home-building programmes may have some priority groups, based on local housing needs.
People with disabilities
Home Ownership for People with Long-Term Disabilities (HOLD) can help you buy any home that's for sale on a Shared Ownership basis if you have a long-term disability.
You can only apply for HOLD if the properties available through the other home ownership schemes don't meet your needs, eg you need a ground-floor property.
Older people
You can get help from another home ownership scheme called Older People's Shared Ownership if you're aged 55 or over.
It works in the same way as the general Shared Ownership scheme, but you can only buy up to 75% of your home. Once you own 75% you won't have to pay rent on the remaining share.
Right to Buy
If you've been a council or housing association tenant for at least three years, even if you haven't been in your current home for three years (as they can accumulate your time, even across different agencies), you can buy your home from the housing association / council at a significant discount, without the need for a deposit!
They (the housing association or council you're buying from) will request payback of the discount on a sliding scale for 5 years (so 100% of the discount paid back in the first year, 80% in the second year, 60% in the third year and so on) to prevent people profiteering from the scheme but it is a superb way to get on the ladder. 
We have great links with the different associations so can help you find out and apply to get your right to buy too if needed. 
I want to know more
The easiest part is to simply ask an advisor such as ourselves. We give you a free, no obligation chat to discuss if there is a viable option and give you a pathway to explore and go down. You'd receive assistance and guidance the whole way through to make the process as simple as possible. We'll even assess your income, savings, credit and anything else you need. 
A great summary from Matt, introducing and explaining schemes that can be exploited to benefit many people with property ambitions that may feel unachievable. If you have any questions, or would like to discuss these further, please feel free to contact Matt by email on info@rbmsolutions.co.uk.
Thank you once again for reading this article. Remember, if there's anything you would like to know, I invite you to contact me either by email (darrell@nexaproperties.com), the website contact form (www.howsthemarket.co.uk) or a message via the Facebook page (www.facebook.com/howsthemarketPortsmouth/).
Have a great month.
Darrell.