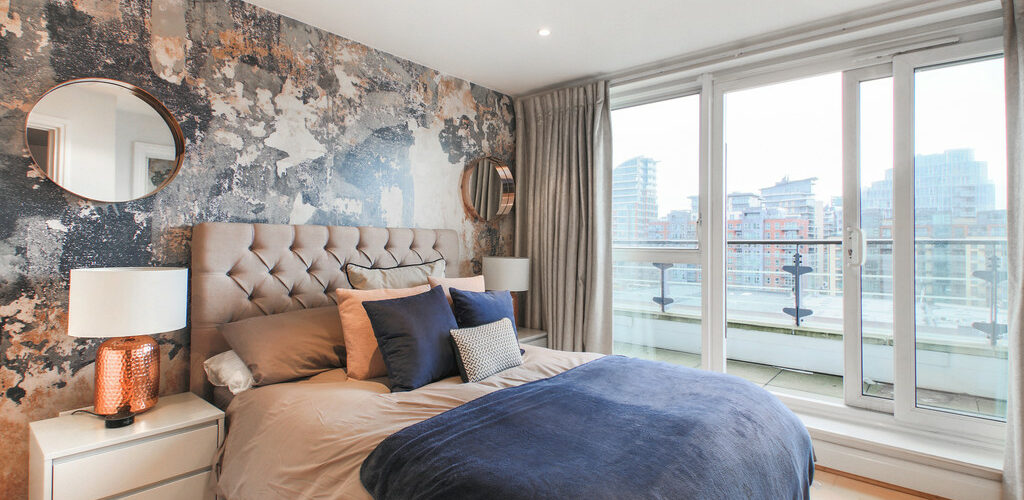 ESTATE AGENT IN LONDON
We offer expert support for buying, selling, letting, developing, and investing in property. NEXA – Estate Agent in London.
The thriving UK capital, London is home to an incredible mix of properties. From elaborate and intricate Victorian and Edwardian era property now used as a mix of town houses and apartments, to clean and modern present-day developments.
London offers something for everyone, catering to all lifestyles and industries, creating a hub of diverse culture. With plenty of parks, delicious restaurants, independent shops, and beautiful landmarks its unsurprising that London is one of the best places to live.
Despite the busy city life, London also offers incredible education facilities and green space that make it an ideal place for families to live and grow. There are plenty of neighborhoods such as Richmond, Hampstead, Streatham, and more, that are ideal to settle down.
There are currently no properties available which match your search criteria :)
Natural Attractions
Just a 9-minute drive from Woolton will lead you to the picturesque Sefton Park – a Grade I listed park that draws visitors in from all over the city for a fun day out. Not only does Sefton Park have paths to walk and flower beds to admire, but the location is also host to a boating lake, a waterfall, statues and monuments and a restaurant providing tasty refreshments. Woolton is also in close proximity to the stunning St James Gardens, Calderstones Park and Lunt Meadows Nature Reserve.
Shopping and Entertainment
There's always something to do in Woolton, whether you're a keen foodie or a fan of the arts – the suburb has something for everyone. For cocktails, The Pickled Olive is the place to be, while The Elephant is on hand to supply delicious roast dinners and family quiz nights. Woolton has both independent and high-street shops to explore, as well as being home to the Woolton Picture House, Liverpool's oldest independent cinema delivering vintage, art-deco vibes.
Sport
Woolton has the MSB Woolton Football Club, an FA Charter Standard Community Club, as well as a number of different sports teams just a short distance away in the city. Aside from Liverpool F.C, the city is also home to the Liverpool Basketball Club, Liverpool Handball Club, Liverpool Feds Women's Football Club and Liverpool Cricket Club.
Festivals and Events
There's a great range of events held at Woolton and its surrounding areas throughout the year to keep both residents and visitors of the suburb entertained. Woolton village fairs and fetes are common throughout the year, with the festivities being a great way of supporting local and independent businesses while socialising within the community. Woolton is also just a quick car journey away from some of Liverpool's biggest annual festivals that gain crowds from across the country, including Liverpool Country Music Festival, Liverpool Yoga Festival, Liverpool Disco Festival and Liverpool Whiskey Festival.
Historical Landmarks
Woolton is home to the Woolton Cross, a village cross erected back in 1350 to mark the boundary of the village centre, as well as St Peter's Church in Church Road, recorded in the National Heritage List for England as a Grade II listed building. The bell tower of St Peter's Church remains the highest point in the whole city. For music enthusiasts, the childhood home of John Lennon, Mendips, is preserved by the National Trust and can be visited, as can the infamous Strawberry Field grounds.
Schools
There is plenty of choice for schools within the suburb, including Bishop Martin C.E Primary School, Woolton Primary School, Woolton High School and Saint Julie's Catholic High School. Just a 7-minute drive away is the Liverpool Hope University, with both the University of Liverpool and Liverpool John Moore's University close by.
Popular Areas
Estate agents in Woolton love this area for its wide selection of local amenities, which make it a popular place to live for residents of all ages. It also has a great range of schools that are particularly appealing to families. Woolton's village-life vibe blends perfectly with its thriving social scene, making it the ideal mix of urban and rural living. Any of the properties near Hunt's Cross Station are popular due to this being a direct link into the city centre, with Rockbourne Avenue also being a sought-after area of the suburb.
NEXA Properties | Estate Agent In London
Like an estate agent. Only much better.
In a city full of local estate agents, it can be difficult to make the decision on what estate agent should support you in the life-changing activity of moving.
At NEXA, our brand model works concurrently with your busy city life, out of the constraints of any traditional high street agents. Instead of 9 – 5 restricted hours, we're available any time in a way that suits you; text, email, WhatsApp, or call.
Our multi award-winning agency provides an estate agency service you can truly rely on, with agents who provide a personable and transparent customer experience. With over 20 years' experience the team intrinsically understand the London property market and create a stress-free experience, whether you are looking to buy, sell, let, or investment.
NEXA's talented in-house marketing team create tailored strategies for your property or development to ensure that you reach the ideal audience at the right time. From utilising our large social media audience, designing advertorials or using Google Ads, to creating luxury brochures you can be sure your property will be marketed to the highest standard.