The tale of how to find your 'just right' estate agent
The tale of how to find your 'just right' estate agent
Let us share with you the story of the Goldilocks family and the three estate agents – you might think you know the story, but there's a twist in the tale.   Should you be looking to sell your home, we suggest that you take a seat, grab a cuppa and relax whilst we take you on a journey.  As with all fairy tales there is a worthwhile moral to ponder over, so where to begin?
Once upon a time, the Goldilocks family decided to sell their home.  They had been thinking about it for a while but now that they'd finally made the decision, it was time to make the move. They needed an estate agent, but who to choose?  The local high street ones were all the same, weren't they?
They decided to invite three agents to their house to see if one would be the right agent to sell their home.  Their home was their most prized possession so they didn't want to make a rash decision, one that they might later regret…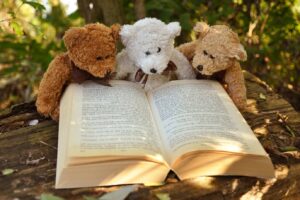 Before the agents came to look at their house the Goldilocks family looked at some of the other houses around them.  Mr Goldilocks was ready to haggle on fees "It's all about the cost!" he said.  Mrs Goldilocks had written a list of questions to ask. She wanted to know how each agent would market their house, and what other houses they'd sold – she wanted to know that they'd get plenty of help and support throughout their sale.
The day had arrived, and the Goldilocks family waited for the three agents.  The first agent was not local to the area but was the cheapest.  They walked around the house and praised its presentation.  The Goldilocks' had read about how important it was to get their home ready for sale if they wanted to achieve the best price, so they'd made sure it would impress.
Agent one had also done some research, but when Mrs Goldilocks asked some of her questions it was clear they didn't know much about the local area.  Then came the valuation, which was lower than expected.  Even Mr Goldilocks, who had been backing agent one from the start, felt deflated.  Agent one said that the low valuation was because of the local market, and also to ensure they could sell the house as quickly as possible. The Goldilocks' weren't impressed. Their frowns deepened when they learned that once they accepted an offer, they would be passed on to another department to see the sale through to completion.  The Goldilocks' started to wonder whether they could really trust their home with agent one.
Agent two was quickly through the door and took a thorough tour of their home.  They asked many questions, which impressed Mrs Goldilocks: 'This agent seems to care about our move," she thought.  When they sat down to discuss price, they were shocked when agent two quoted higher than they had dreamed.  Mrs Goldilocks thought she could actually see pound signs in her husband's eyes.  But great as it sounded, when the agent left, they wondered how their house could be worth so much more than their research suggested?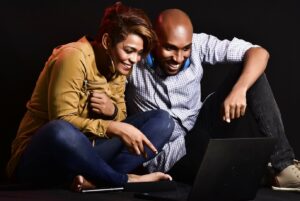 The answer became clear when agent three arrived.  Their final choice of estate agents was NEXA, who had come highly recommended by their friends in the local community, but what could they offer?  Again, the agent said how lovely their home was, and asked lots of questions.  They knew the area where the Goldilocks' lived extremely well, but their valuation was in the middle of agent one and two. How could this be?
"We know we're not the cheapest agent for commission, but our worth is in the value we give.  By competitively pricing your property we can attract a larger number of potential buyers.  At negotiation we always work hard to achieve the best possible sale price.  Our strategy is to get your home sold," said the agent from NEXA.
Mr Goldilocks wanted to understand why agent two had valued too high and agent three too low.  "Some agents like to overvalue a property to win your business, but this will probably lead to frustration, as they'll ask you to reduce the value of your home time and time again.  Agents who price too low hope to negotiate above the asking price, but this can backfire.  Buyers these days are savvy and if your house seems too cheap, they might not come and view, they'll wonder what's wrong with it!" the agent explained.
The Goldilocks family went to bed wondering who the best agent would be to sell their home.  Would they go for the low-fee agent who gave a low valuation, agent two, who valued too high, or agent three who valued 'just right'? They thought they knew the answer…
Who's the right agent to sell your home and help you move?
Let us show you why we're just the right agent for you. Give me a call today on 07807 778 350 or email jake@nexabristol.com