NEXA Bristol: BS1's Gold Standard Agent
The British Property Awards provide an invaluable opportunity for estate agents across the UK to compare their services against their local, regional, and national competition. With consumers being spoilt for choice of agents on their local high street, these awards are a fantastic way to show which property experts go above and beyond to achieve outstanding customer service levels.
That is why we were thrilled to be named the Gold Winner Estate Agent in Bristol BS1 for the second year running! Throughout the extensive judging period, our team performed unbeatable customer service and demonstrated superb property knowledge.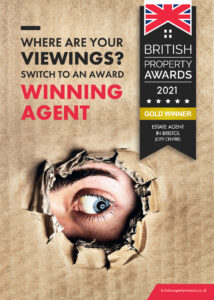 Why is this award so special?
Unlike a lot of awards, you don't pay-to-win a British Property Award: each agent is reviewed via a mystery shopper on over 25 criteria to provide a balanced overview of their customer service. It is also independently judged, with the criteria comprehensively exploring different mediums, scenarios, and time periods, to ensure agents have been rigorously and fairly critiqued.
Robert McLean of British Property Awards explains: "Our awards have been designed to remove any opportunity for bias or manipulation. If an agent has been attributed one of our awards, it is simply down to the fantastic customer service levels they have demonstrated across a prolonged period of time."
Embodying NEXA values
NEXA was first launched after our co-founders grew tired of poor, inconsistent service levels being received and discovered a gap in the UK market for an agency that blended their experience of overseas luxury real estate and acute property knowledge. From this, NEXA has grown a unique and unmatched customer-centric culture that is disrupting traditional property markets.
With this core ethos in mind, we could not be prouder of the feedback our Bristol team received – with quick responses, extensive knowledge, and personable approach being the winning elements; perfectly representing what we stand for at NEXA.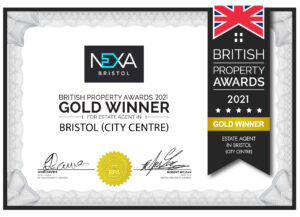 Exceptional agents in the heart of Bristol
Based in the thriving Wapping Wharf, our modern office is home to Bristol's best agents. With our expert Client Directors listing an exceptional variety of properties; from sophisticated new apartments to historic family homes, we provide consistent, luxury services for buyers, sellers, landlords, renters, and developers: no matter the property price.
Despite our award for the city centre, we work across Bristol – including Filton, Downend, Portishead and all the areas in between. So, if you're looking for real estate experts immersed in Bristol's distinctive identity without the monotonous service of a traditional agent, contact our friendly team today on 0117 363 4411, hello@nexabristol.com or, check out our free online instant valuation tool.