Keep your emotions in check when selling your home in Bristol
Your house in Bristol is your home, and so it's completely normal to feel an emotional connection with it –  as they say, home is where the heart is.  Yet we all know the experience of selling your home can make those feelings stronger, it doesn't matter why you wish to move – upsizing, downsizing, relocating – if you want the best price for your property, and to sell it quickly, you must keep those emotions in check when selling your home.
Stuck on you
Your property may be your biggest asset, but it is far more than that.  Especially this year, it has become a major part of your family, providing you all with a space that's safe and secure for when you work, rest and play.  Regardless of what this pandemic has been like for you, there could be other reasons why you feel emotionally attached to your home in Bristol.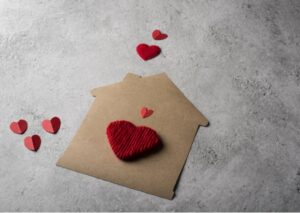 Many things can trigger memories, a particular scent can transport us to a moment in time, and just as our family and friends form a backdrop to our lives, so too do our homes.  The property you are selling could be where you spent your youth, in which case it's as much part of your childhood as the people around you.  You can remember the kitchen full of laughter, the times when it provided you comfort when needed, and how your room was an expression of who you were.  You're connected to the property in the same way it's been connected to you throughout the years, so how do you say goodbye to such an integral part of your life?
True colours
Just like life, our homes don't stand still.  From the moment they become our own, we are armed with a paintbrush and hammer making changes and adding a little bit of ourselves.  Whether you have renovated your garden during lockdown, given your bedrooms a fresh coat of paint, or even upgraded your kitchen, each change has taken time and effort and given you a sense of pride in where you live.  Standing back now, knowing all the hard work you have put into making this house what it is today, can make it difficult to move on.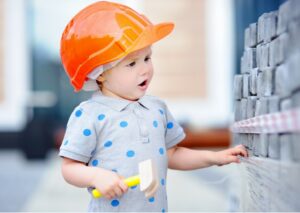 Hooked on a feeling
It's easy to see how your emotions can hinder you when selling your home in Bristol, but can you make better use of all those feelings of love for your property?  It's very likely that, visually, it's clear that you have taken real care of your home over the years and that it has been regularly maintained.  You will have put the work in to ensuring that any buyer walking through that door will only see the good in your property and will be hooked on a feeling, a feeling of being home.
Because you want the best for your property, you're more likely to have done your research when it comes to choosing the right estate agent in Bristol to sell your home.  An agent who will instantly see why you think it's special, who appreciates the major features and understands who is the right buyer for your home's next chapter.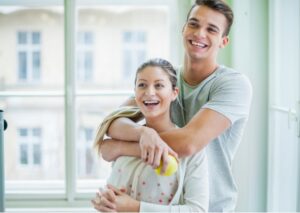 Focusing on the positives rather than negatives will ensure that you have a happier experience. You will be making considered not hasty decisions and, therefore, achieve a better result.
The reason why
Just as emotions can make selling your home a tough event, they could be the cause for you having to move.  Selling your home does not come without its stresses and add onto that certain life events such as a deaths, serious injury or divorce, the whole process can become overwhelming.  At NEXA, we are experienced at managing emotional sales, ensuring you are supported whilst being empathetic to the situation.
The house that built me
Every home that you call your own will hold a place in your heart; some you may have more connection with than others, but you can sell your home and use your emotions to transform your sadness into joy.  This may be the house that built you, but we know there are many more property adventures still waiting for you.
Contact us today to find out more.