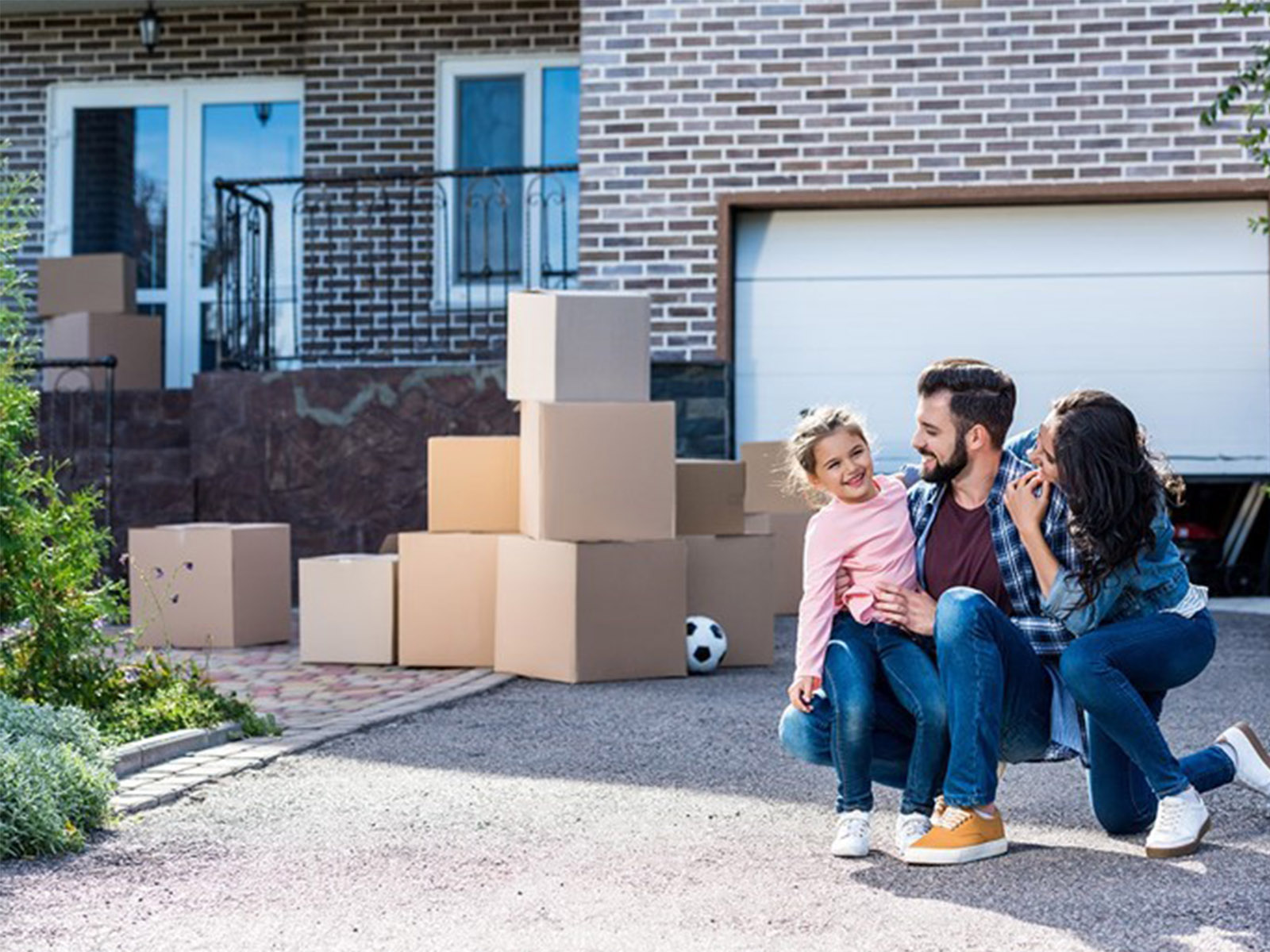 AN EASY GUIDE TO BUYING A HOME
I want to buy a new home, but where to start?
Sometimes, when you're looking to move, it's hard to know where to start. Do you sell yours first or buy then sell? When do you look for a mortgage? Which solicitors do I use? How long will this all take? So many more questions, no wonder people say moving is stressful!
However, we've simplified it for you to give you a smoother and simpler approach to take the worry and stress out of moving, so follow these simple steps when you're thinking of moving to nail it.
What do you want to achieve?
Sounds obvious but try and have a clear objective of what you want to achieve. Do you want to move to be closer for work? Better schools for the children? Upsizing or downsizing? Combination of all or something totally different, but it's key to establish what your key motivations are, then give yourself some markers and then work out what's a must have and what is a nice to have and keep it simple.
Here's an example:
Areas I/we want to live: Southsea, Central Portsmouth
MUST BE:  3 Bedroom, House, With a Driveway.
NICE TO HAVE: Garage, Detached/Semi Property, Close to schools, A garden.
What can I afford?
If you need to sell a property in order to move, in order to establish budget, you should get your property valued. Here at NEXA we'll give you a free, no obligation valuation, more importantly, we'll spend time with you showing you how we've arrived at your value so you can see it's fair and a true representation of the market place and the property so you can realistically plan what money you have to use to cover your move. You don't want to lead you astray with an overly ambitious value which would ultimately scupper any plans to move if it couldn't be achieved.
If the sale of your property or your savings gives you all you need, then great, we can now establish your budget on what you can now spend on your onward purchase.
If like most home buyers, you need a mortgage, then get a clear idea upfront before you start looking at houses. You don't want to look for the property you really want only for a mortgage not to stack up. It's best practise to speak to a qualified mortgage advisor with access to the whole of market. Matthew Marsh is our in house advisor and has over 15 years' experience and you're welcome to chat to him to establish:
How much you can borrow
How much deposit you need
Approximate costs (monthly mortgage payments / associated costs such as valuations)
Options available to you
Matthew will assess all of this for you for free with no obligation to proceed just to make sure your best set.
It's also important to establish if the solicitor you wish to use is acceptable by the lender you may need as not all lenders will use certain solicitor firms which could increase your costs. Establish with your agent if you have a preferred solicitor you want to use is available, or an alternative option.
Not found a solicitor yet or unsure? We'll be happy to recommend one of our reputable firms we've had a good, successful relationship with to assist.
Start Looking
So now we've established how much you have to spend, where you want to live and the key points of what you're looking for, its time to see what's on the market! A majority of properties are advertised on www.rightmove.co.uk and www.zoopla.co.uk as are ours, however, it's worth checking with us too to see what new properties we potentially have coming to market to stay ahead of your competition here at www.nexaproperties.com
If you're not finding the kind of properties you like, you may need to re-focus on you key objectives. Maybe the area is not to your liking or out of price range. Its worth then speaking to your agent to reassess what can be done in budget and to hit your key markers.
However, if now you know this is hitting all your markers, make sure you've got yourself to market!
Market your property
If you have a property to sell, it's considered best to sell before you buy. This is so that when you make an offer on a home, you can show the buyer that you are in  a proceedable position and remove uncertainty. If you ask yourself, what would you prefer out of a buyer yet to get theirs to market or a sold buyer, you'd prefer the latter.
We'll manage the sale of your property and we'll work with you to make sure we find the right buyer so you don't feel pressured to move out before you're ready and manage the expectations of a buyer so they're comfortable. The idea is to keep the process as smooth as possible. Open, honest and transparent is always the best approach.
Let's get viewing!
It's time to get viewing the properties that take your fancy. The properties you've previously found, start getting your viewings booked. You can feel confident you're now in a strong position to act on anything you feel takes your fancy. Vendors are keen to find buyers who are organised and proceedable as buyers who aren't can even find difficulty getting to view some properties
Ready to make an offer?
The exciting bit! But what to offer? The good news is we're already all set, its simply down to what do you offer?
Your property is sold and chain (if any) established
Your mortgage is agreed and ready to go, with evidence
You know your solicitors can act and details available too
Here's some hints and tips on how to make a good offer, but ultimately, it'll boil down to what you feel it's worth and the final decision is yours.
First, check what similar properties are selling for down the road or within say a quarter mile. Pointless comparing a 3 bed in Southsea with a 2 bed in Waterlooville.
If it's new to market and compared to other similar properties which don't seem to stay on the market long, consistent in condition and its hitting all your markers, go as close to or on the asking price to avoid being beaten to the punch by a higher offer. In some circumstances, if it's a popular property, you may need to go over asking price.
If it's been on the market a while, the audience is lower. It doesn't mean necessarily there is something wrong with the property, perhaps it was marketed at the wrong time, re-marketed following a failed sale, priced too high initially. That said, you can now try with a lower bid. A rule of thumb is to typically not go less than 10% of asking price as the vendor may not take you seriously. The closer you are, the better your chances. They may negotiate with you but we need them to take you seriously in the first place.
Offer Accepted!
Congratulations! Now you can get your solicitors engaged and your mortgage off and underway, with the confidence you've done all the hard work already.
Its best to check once a week with your agent to just see if there's anything you need to do regards your mortgage / solicitors etc, but they should be in regular contact with you too.
Good luck in your move and we look forward to hearing from you soon.