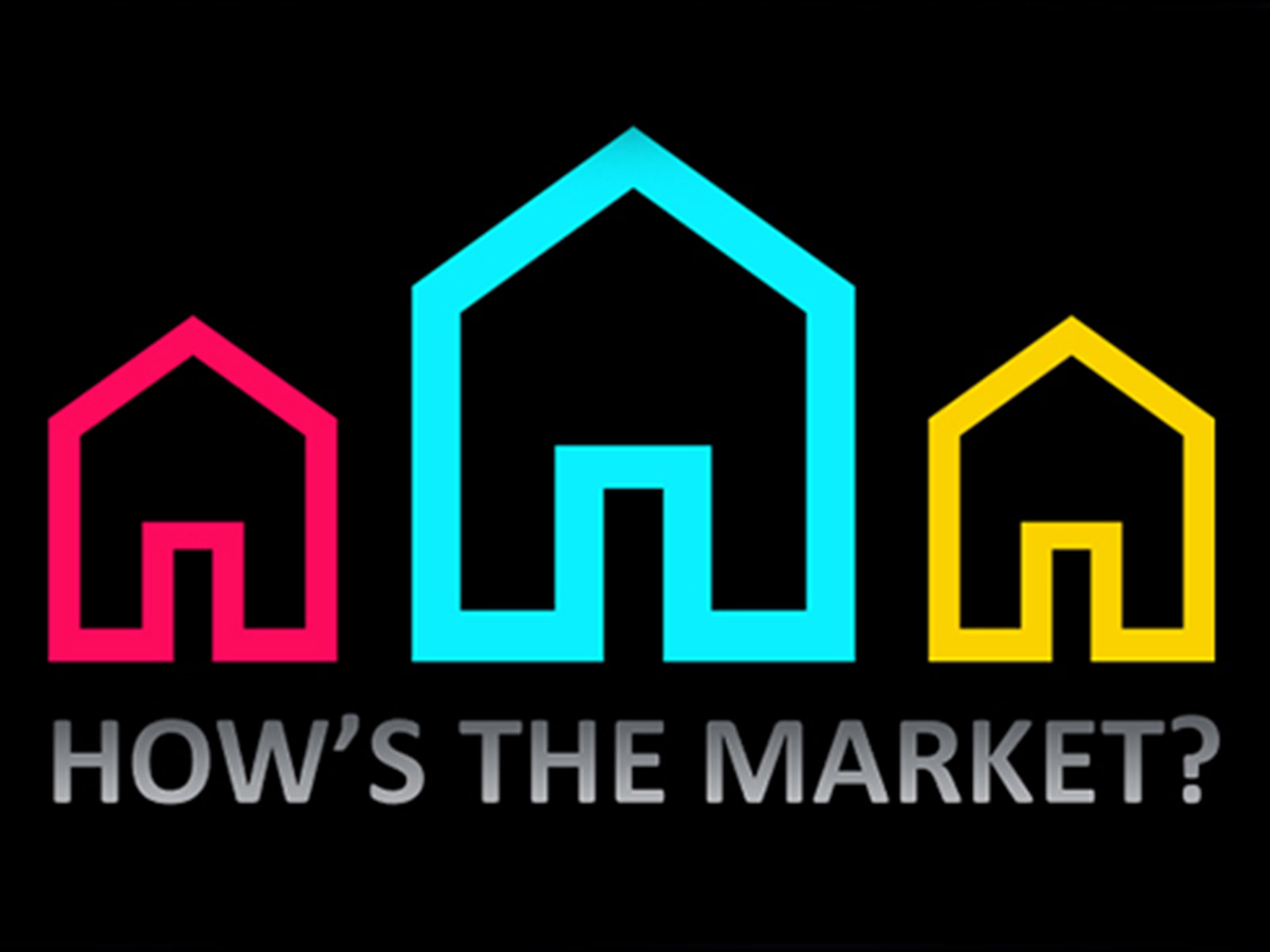 How's the Market? July 2019
Another month passed and another article on various aspects of the Portsmouth property market; welcome to the July edition of 'How's the Market?' I'm becoming more and more reliant on the feedback from each of you, particularly those wanting some questions answered on a particular area – the more suggestions, the easier it is to provide good quality content. Many thanks again to Jamie from G5 properties for his summary on student developments in the June edition. This month's Expert Guest is Ian from McAndrew Martin – a local independent RICS surveyors – talking about Help To Buy and the impact it has had on local homebuyers, whilst next month we speak to Jon from SAJO Properties discussing how he has traded in the conventional Buy-To-Let strategy to pave a way to provide high quality serviced accommodation across the South Coast. Great insights from those highly experienced in their specialist sector with insights on how to get the best out of your property endeavours.
From a residential sales mindset, the last month has been full of activity – almost as though the constant delays on Brexit have caused a recently cautious, inactive marketplace to relax, perhaps realising that their plans to move can't continue to wait indefinitely. Not quite at the peak levels of 2016, but incoming enquiries and viewing numbers have undoubtedly increased in the last month, as buyers look to secure their home move before the winter months are back with us. A small relief for us working in the property industry, albeit for a short time before the Brexit turmoil rebegins as we quickly approach the 31st of October.
Likewise, the Portsmouth student market has picked up again substantially as this year's University courses conclude and groups look to secure their accommodation for September. Despite the disruption to private landlords caused by the building of large student complexes metres from the University, there appears to remain a strong desire for groups of friends to live in a shared house. Given the number of properties available, my advice would be to invest a little capital into providing good quality houses in order to reduce the chance of not securing tenants. I'm aware of a couple of landlords last year who got to September having not secured tenants and were left in the uncomfortable position of having to either invest capital into upgrading their properties or sell (invariably for less than the value had they invested and secured tenants.) Fortunately, the vast majority of my student landlords have tenants lined up for September already, with the rest now receiving a comforting number of enquiries, but I'm sure there will be a few left empty if they're not invested in correctly – the overall quality of Portsmouth's student accommodation has increased substantially in the last couple of years, so it's vital to keep up with the competition if you want to continue achieving the strong yields that tempted you into the market in the first place.
Moving from property investments to options for those who are looking to make their first step on the ladder, Help To Buy is becoming increasingly popular for those trying to keep up with the rigorous financial demands that purchasing a home presents.
I met with Ian Lee, director of McAndrew Martin Ltd, an independent chartered surveying company based in Portsmouth, to discuss his opinion on Help-To-Buy, its current popularity and how he thinks it will develop in the coming years –
Help to Buy remains controversial yet we still see strong demand at McAndrew Martin for RICS valuation surveys for properties purchased under this scheme. Introduced in 2013, the initiative is set to continue until 2023 although it will be restricted to first time buyers only from 2021 onwards.
Help to Buy can seem complex but broadly it allows homebuyers to put down a five per cent deposit on a new-build house and access a Government backed loan for up to 20 per cent of the cost of the property.
We've found that interest in the scheme continues to be buoyant in Portsmouth and the wider area as it does offer a route into property ownership for people who may not be otherwise be able to climb on to the housing ladder. This may be due to a number of factors, including improved buyer confidence, market stability, competitive mortgage rates and the Brexit deadline delay.
According to Savills' latest New Homes and Buyer Sentiment report in June, there has been a significant increase in buyer confidence. The report cites statistics from the Home Builders Federation which shows new build buyer confidence at its highest since June 2017. Meanwhile, according to UK Finance, mortgage approvals were up by 8.6 per cent in April 2019 compared with the same month in 2018. Savills concludes that 'while uncertainty is having an impact across the housing market, first-time buyers are proving the most resilient'.
A recent National Audit Office (NAO) progress report into Help to Buy found that the scheme has achieved its short-term aims with more people buying houses and housebuilders building more houses than they otherwise would have done.
Help to Buy will continue to remain popular in the foreseeable future and who would bet against the Government further extending scheme beyond 2023?
A very helpful insight from Ian. For those who are considering purchasing a property with this scheme, it's very important to take professional advice first. There are many Help-To-Buy schemes and shared-ownership options available, all with various pros and cons. A quick discussion with a financial adviser, solicitor or RICS surveyor would be a good place to start if you're considering this option. With a couple of substantial planning applications for new build homes in Portsmouth and Southsea, anyone hoping to be in a position to purchase a property on one of these schemes could be well prepared by having this conversation now. It'll cost nothing to discuss, but could be very helpful to know exactly what you need and when, particularly if you'd like to benefit financially from the government backed deposit ISA. Please feel free to contact me personally, or through the How's the Market? Website or Facebook page should you want some more information on what to do first.
In summary, June was a pretty promising month for everything Portsmouth Property and if this momentum continues, you may well be reading a very positive August 'How's the Market?' article too! Visit McAndrew Martin RICS Surveyors Facebook Page (https://www.facebook.com/mcandrewmartin/) for more information on their products and services. As always, please visit the website (www.howsthemarket.co.uk), like and share the Facebook page (www.facebook.com/howsthemarketPortsmouth/) to have your opinion on various polls and discussion points, and contact me on any of the methods below if you would like any further information on anything mentioned, or would like something specific answered in the next article.
Have a great month!
Darrell.
07920423034
darrell@nexaproperties.com