How to switch estate agents in Bristol to get your house SOLD
Choosing your estate agent is one of the most crucial decisions you make when you've decided to sell your home.  Just like one property is not going to be right for every buyer, the same can be said for estate agents; not every agent will be the right choice to sell your home.  We know that you believed your estate agent would sell your home, but somewhere down the line, something has gone wrong.  Initial viewings could have dried up, offers were not forthcoming, and months have gone by and nothing – but why?  If you've found frustration kicking in and are considering a change, we have put together a guide on how to switch estate agents in Bristol to get your house SOLD.
The price
When considering the sale price of your property at NEXA Bristol we want to ensure it's priced to attract buyers.  If your property is priced too high, not only can it turn buyers of, it may be the reason why your home isn't sold yet.  Your current agent could be asking you to drop the price, but as your home has been on the market for so long, is this the right strategy?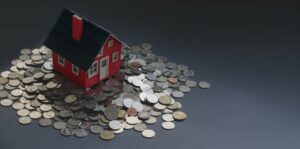 Closed door
Viewings may have got off to a great start and as soon as marketing on your property started, a number of viewings were arranged but as the weeks have passed, these have dried up.  And now with no one walking through your door, you're questioning how your home will sell.
Silence isn't golden
Your agent may have been great initially and you had all the information you needed, but as time has worn on you feel like you're having to chase for updates and they're not always forthcoming.  All you want to know is how you can get your home sold.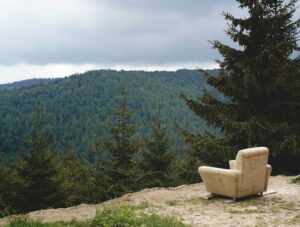 Just need a change
If you're honest, you actually like your agent and you feel they have worked hard for you and your home, but because things have stalled, you're thinking that maybe a new approach could be just what you need.  Each agent has their own approach to marketing; a different strategy, photographs and a more personal property description could give your home a new lease of life.
Honesty
What have you done to get your home ready for viewings?  Are you expecting buyers to see past your personal décor and unorganised home, or have you worked hard to ensure that it's looking its absolute best?  Is there anything in the local area that could be turning buyers off?  Have you had feedback from your agent and have chosen to ignore it?  When you put your house on the market it isn't about you anymore but what appeals to buyers, and if you focus on their needs you may start to see things happen.  It's never an easy conversation to have, but at NEXA we believe that being honest about changes you can make to enhance your property is always the best way to go.
Not again
They don't call it real e-stress for nothing, selling your home isn't always a smooth road but the idea of starting from scratch with another estate agent can be incredibly daunting.  You were hoping that by now you would be moving into a new home, not heading back to the beginning. Switching can also have its perils, so you need to make sure that you do it properly. Just remember that if you find the right agent, it will be worth the hassle because you could soon be looking at a fantastic offer and be back on track to move into that house you have been desperate to call home.
Get the facts
Property is an emotive experience, which is why it's important to understand the facts before you make a decision based on how the process has made you feel. Are there any other homes on the market that are similar to yours?  You can find out a wealth of information on the property portals such as Rightmove and Zoopla; they will be able to tell you what has sold, what's under offer and you can also see if any are still on the market.  If other houses are selling and yours isn't then you know that something is not quite hitting the mark.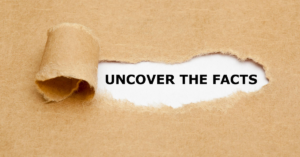 What's the situation
You will have signed a contract with your current estate agent but do you know what you have agreed to and what type of agreement it is? Check what the notice period is before you make any decisions, because you don't want to think you're walking away from the frying pan and end up jumping into the fire.
As well as the notice period, you also need to check if you have a sole agency, sole selling, or a fixed fee agreement.  The sole agency agreement is the most common and basically means that only this agent has the right to sell your home for the period of the contract, but should you find a buyer yourself then you do not have to pay your agent any commission.  This is different from a sole selling agreement, where it doesn't matter how a buyer is found, your agent can still claim the commission for the sale of your property.  This kind of contract isn't as common in Bristol.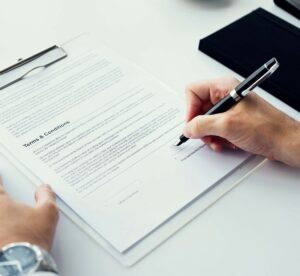 Finally, the fixed fee agreement has become more and more common in recent years, especially with 'online' estate agents.  When you sign this contract you agree to pay a set amount, often this can be upfront, regardless of whether your home sells or not, but this fee is a lot less, which is why some sellers are attracted to this sort of agreement.
Don't rush
Once you understand the facts and the agreement you are tied into, before you rush into a decision it's worth having a conversation with your current agent to express your concerns.  Then, should you decide that a change is the way to go, spend some time doing your research.  As well as personal recommendations, check out the reviews on their website and social media too.
What is the quality of their marketing materials? You can always request some for a property they have on the market, not only to see the quality of their materials but also how they handle your enquiry.  Did the agent ask you questions, from your contact details, your buying position, if you've a property to sell, and also when you're looking to move. This will tell you what the experience will be like for a buyer, and as such whether they are likely to be nurtured and feel supported or left a bit out in the cold.
Are you ready to switch?
If you're thinking of switching estate agents, let us show you that we're the right agent to sell your home.  We're not here in Bristol to list properties, we're here to get your house sold. Contact us today to find out more.