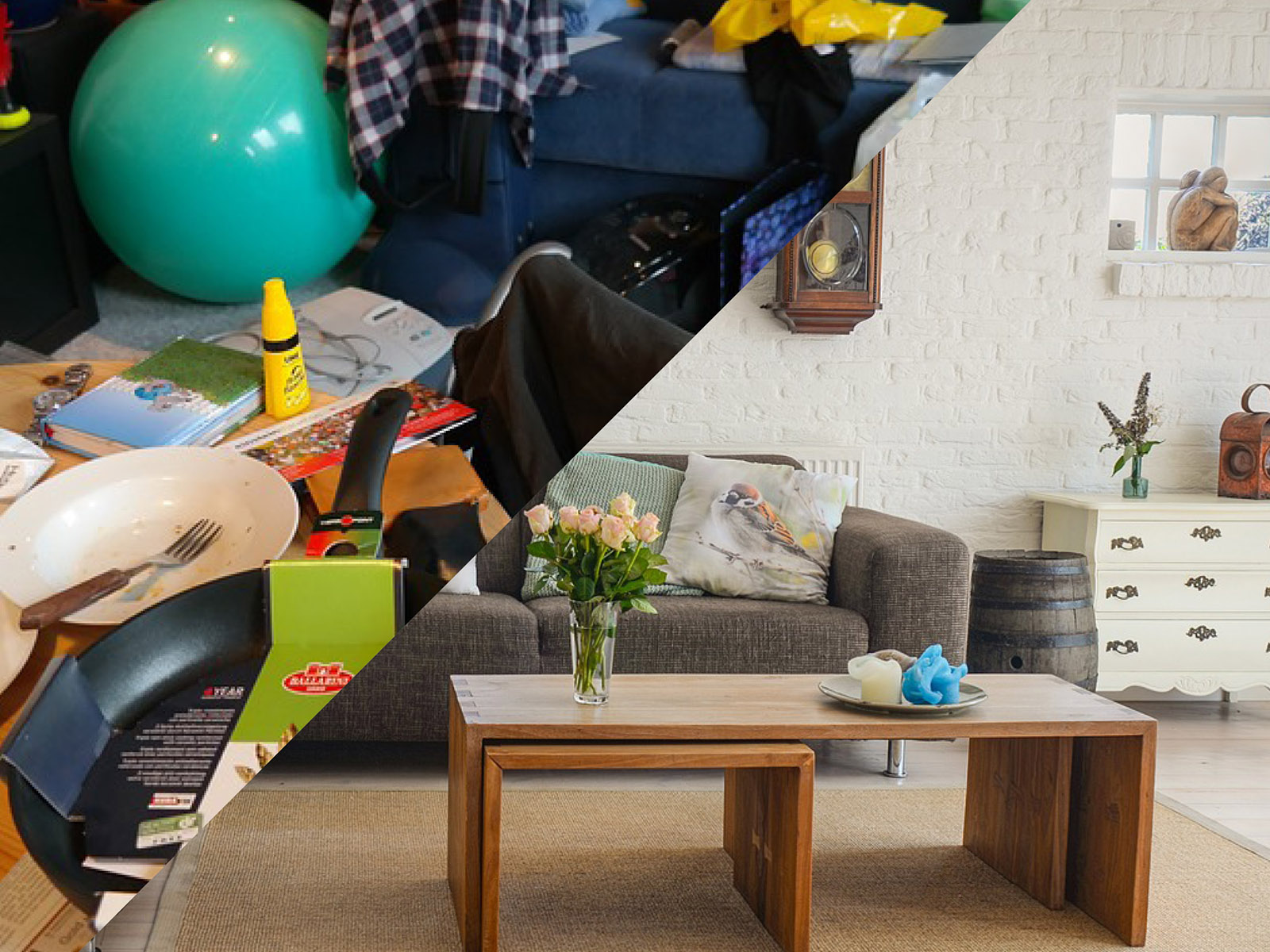 How To Stage Your Home For Viewings
'Home staging' is the hot new buzzword in the property world right now. The idea is to make each room in your house look like a show home, making it easy for potential buyers to imagine themselves living an idyllic existence there.
What exactly is home staging, and what's the point?
According to Wikipedia, "Home staging is the act of preparing a private residence for sale in the real estate marketplace. The goal of staging is to make a home appealing to the highest number of potential buyers, thereby selling a property more swiftly and for more money. Staging techniques focus on improving a property's appeal by transforming it into a welcoming, attractive product that anyone might want. People usually use arts, painting, accessories, lights, greenery and carpet to stage the home, to give potential buyers a more attractive first impression of the property."
So, how should you go about staging your home?
It can be as simple as putting out clean, folded towels in the bathroom or some carefully placed accessories around the living room. If you're going for candles or other scented ornaments, be sure to pick subtle fresh fragrances that won't be too overpowering for your viewers.
Declutter, declutter, declutter
You've probably heard it hundreds of times – but by far the most important thing you can do to stage your home for viewings and clinch a speedy sale is to get rid of clutter.  Having too much furniture is one of the major contributors to a cluttered look . Get rid of any unessential items. Not only will this make the space more user-friendly, but it will open up the room and make it seem larger.
Refresh your kitchen and bathroom
These spaces usually suffer the worst wear and tear, and buyers can be put off a purchase if they think they'll have to spend a lot of time or money fixing them up or replacing them completely. If you can't afford new cabinets, then just invest on new drawer and door fronts. If this is still too pricey, consider a fresh lick of paint or laminate paper, which you can stick over existing panels.
What about outside spaces?
Staging applies to your garden and outside spaces too. Make sure they look well-kept and are as appealing as your interior. Depending on the season, you could lay your garden table with bright place settings in summer or arrange some strategically placed logs during winter.
For evening viewings, consider installing lights to shine on the garden – or have a powerful torch at the ready!
Feel inspired
Get inspired by flicking through some magazines and websites to see the way professionals arrange homes. Forget your special ties with each room and be critical. You want a viewer to imagine a new life in your old space.