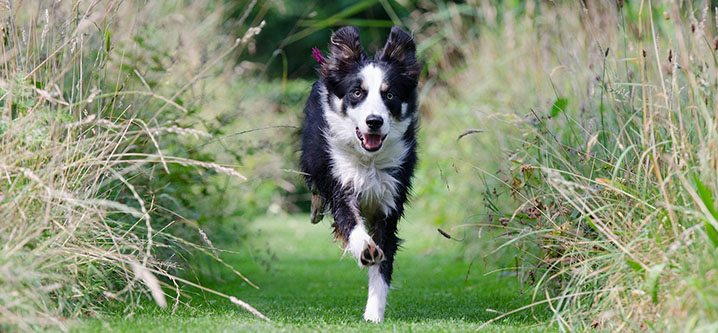 Can an old dog learn new tricks?
Can an old dog learn new tricks?  My answer would have to be a resounding yes! I have been an estate agent for………well let's just say it's a long time!
In my career I have worked in offices up and down the counties of Hampshire, Surrey and West Sussex and have met some great negotiators and managers. I have also met some pretty shocking ones too!
In all that time, the way the industry worked never seemed to change. In a good marketplace it was easy to sell property. A monkey could do it! I think sometimes a monkey would have done a better job! When the marketplace got difficult or when recession hits, a lot of negotiators and managers would leave or more likely be asked to leave. Then when it got busy again, those that survived the economic turmoil simply went back to doing the things they did before, they didn't need to adjust…..it was busy again! You only really see the great estate agents do what they do best, thinking outside the box when it gets tough. Reassuring bewildered vendors and coming up with new and inventive ways to get their properties sold. 2009/2010 was particularly difficult. I remember convincing families to buy each other's homes. Very difficult but I did it! I had no choice and needed food on the table! I had a young family and a large mortgage!
I survived but many didn't and carried on over the next 9 years making dreams come true for many and doing what I love. Selling homes!
In 2019 I was introduced to NEXA Properties in Southsea, Portsmouth. The brief from my recruitment specialist was "You really need to meet these guys! They are so motivated it is ridiculous." And after a break down in the package that was on offer, I was on my way to meet with the directors.
On entering the newly established offices on Hampshire Terrace, Southsea, I realised I'd been there before. Many moons before when it was Scandals nightclub. I was so impressed from just walking through the door. A clean, smart and very modern office with lots of staff buzzing around smiling and seeming to be enjoying their work! What an atmosphere! A real hive of activity with a mixture of students, landlords, tenants etc all coming and going.  I sat there amazed as I don't think I had encountered an office with so much activity in my 30 years. Yes, you heard me right 30 years!
My recruitment specialist (Tasha from V3 Portsmouth) was spot on! My mind was blown by the level of activity that was being generated in the office. I was even more surprised by the expertise of the client directors who at such a young age are providing a high-quality service for literally hundreds of properties. They are absolutely at the top of their game receiving genuine five-star reviews from very satisfied customers.
In addition to this, I noticed there was not a tie worn in sight. Not one of these guys were wearing a tie! I suddenly felt the noose around my neck (my tie) was getting tighter. I felt uncomfortable and needed to adjust this to 'fit in'. I nipped to the washrooms and undid my tie. The moment the tie came off I felt better and when I looked at myself in the mirror, I looked smart but more welcoming. Perfect!
I was offered the position and I started almost immediately. They instantly welcomed me to the team. Who wouldn't I'm a personable guy! They showed me around and literally within 45 minutes I was being given properties to take on to sell and let!
I listened and watched how some of the new chaps worked and where their leads came from. I had not thought to look previously in these locations and so as part of the Nexa team, I began finding those all-important leads. I am building my portfolio and things have gone from strength to strength.
So, in all my years, mainly through hard work, genuinely being pleasant to people and giving an exceptional customer service to my clients I have become a successful estate agent. I know that with the experience and motivation from Nexa I can become the best version of me!
So… in conclusion, can an Old Dog learn new tricks? Yes and most definitely should!
Christopher Smeed