Are you on track to sell your home in Bristol before the stamp duty deadline?
When Chancellor Rishi Sunak announced the temporary stamp duty exemption back in July, there was excitement in the air in Bristol. Those who had been thinking of moving in a few years started to have discussions on whether they should do it sooner. Families who had felt like the walls were getting smaller around them during lockdown began to dream of more space. But are you on track to sell your home before the stamp duty deadline on 31 March 2021?
Where should I be?
If your home is already on the market, you are on your way. Remember, it normally takes 12 weeks from when an offer is accepted before you complete on your sale, but there are exceptions to this.  If you haven't listed your property yet, you need to do so as soon as possible – at NEXA Bristol we would suggest in the next few days – to ensure that you can move without the additional costs of having to pay the stamp duty tax.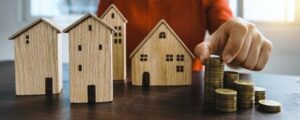 Listing your home is one thing, finding your next one is another, so don't wait to list your home, you can be actively viewing properties while buyers are viewing yours.  The more you can do to actively help your sale and purchase move forward, the greater the chance you will be relaxing in your new abode without fear of the approaching deadline.
What is the exemption?
The Stamp Duty Land Transaction Tax is tax that is payable when you purchase a property over £125,000 or, if you're a first-time buyer, over £300,000.  There is now a temporary holiday on stamp duty, which means you will pay nothing for any property up to the value of £500,000, which means you have more pennies in your pocket when you move.
For example, if you sold your home for £400,000 and it was your main residence, prior to the stamp duty holiday you would have had to pay £10,000 in stamp duty tax –  now that bill is zero!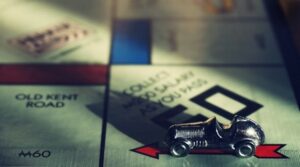 It's no wonder that we have seen an influx in sellers throughout Bristol when the cost of moving home is reduced by such a large sum.  This has opened the doors for many sellers who may have been struggling to raise the additional funds required for moving home.
What can you do?
Let's start at the beginning, with choosing an estate agent. There are many to choose from locally, as you know, but before you rush into a decision, please do your homework.  Remember, you're on a deadline, so look at which agent is selling homes – not listing them, but selling them.  Contact those agents you're interested in as a buyer, this will show you what the experience will be like for any potential buyers for your home.  Are they taking all your information, listening to what you're looking for, and providing you with properties that may be of interest?  Ask questions, challenge them on their service, and you will know who you think is the right fit to sell YOUR home.
Get the price right
When choosing an estate agent, don't be lured by one who is suggesting they can sell your home for a higher price, unless they can prove it with recent sales.  Getting your price right from the start, a price that is realistic in the current local market, will help ensure that you sell your home quickly and for a great price.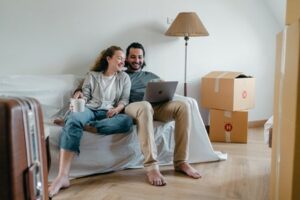 What we want to make you aware of at NEXA Bristol is that the longer your home is on the market, the harder it can be to get the price you want.  Typically, you will see the most viewings during the first 20 to 30 days, and those potential buyers will be serious and ready to move. Now we are undertaking virtual viewings, this period is much shorter.  You want to attract more buyers not less with a price that is not realistic, so listen to our expertise, we don't want your home gathering dust, we want it sold and you in your new home before the March deadline.
Don't delay
If you're wanting to move home in Bristol and are taking advantage of the stamp duty holiday, come and chat with our team as soon as possible.  With just one call to myself you will be on way to seeing your house sold and enjoying the beauty that your new home offers by early next year.
Jake Gready
Managing Director NEXA Bristol
T: 07807778350
E: jake@nexabristol.com