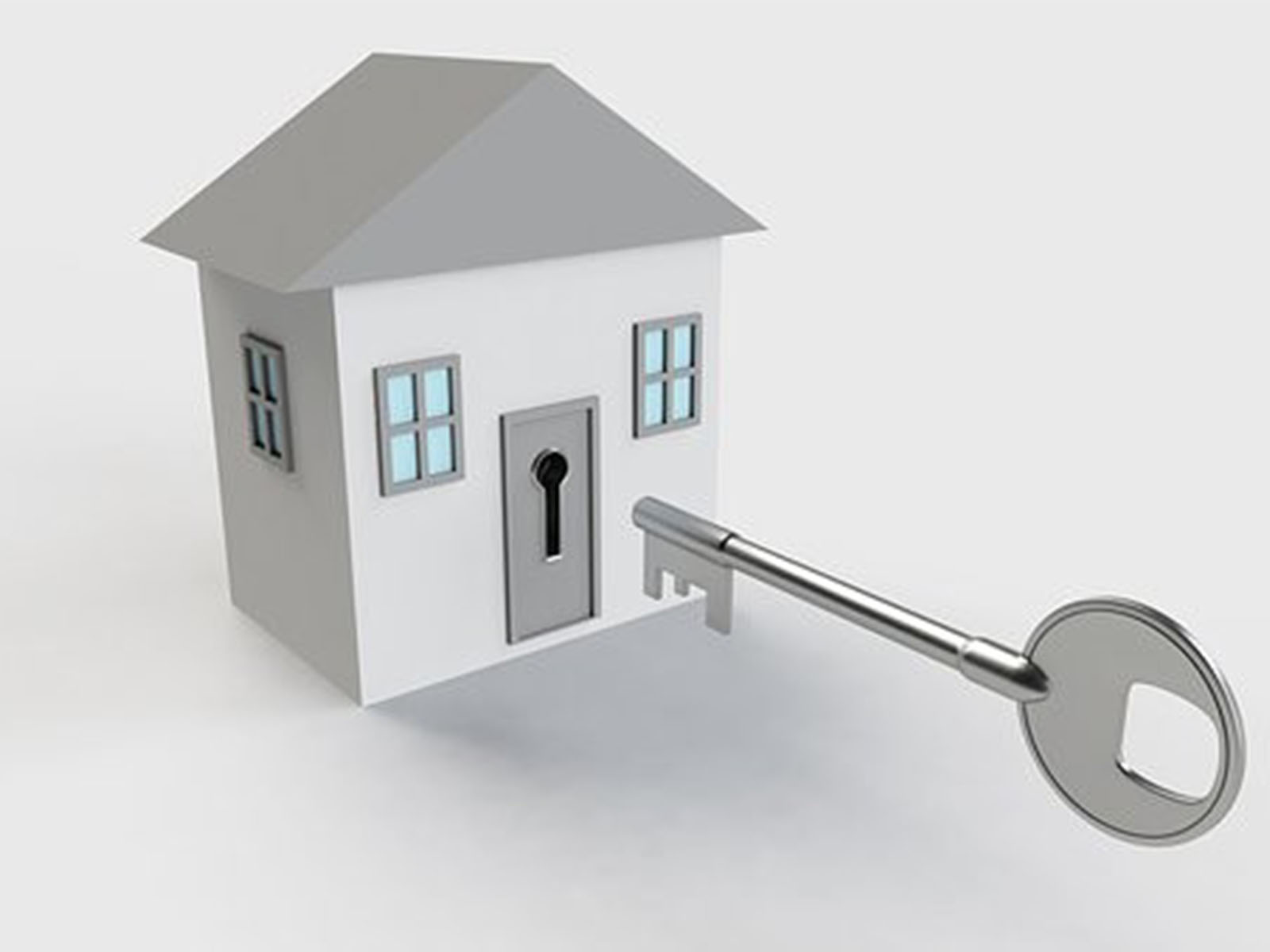 A guide for First Time Buyers
The decision has been made to buy your first home. A wide blend of emotions, of which nerves and excitement are likely the most prominent. In most cases, this is the largest financial commitment that you'll make – borrowing huge sums of money and signing contracts to confirm that you're happy to pay the debt off month by month for the best part of four decades. Years of education, endless qualifications and it's only now you realise that purchasing a property has never been mentioned. Mortgages, conveyancing lawyers, stamp duty – where do you start?
Let's begin with some good news. In previous years, purchasing a property at £300,000 would have set a first time buyer back an additional £5000 in non-refundable stamp duty. From November 2017, first time buyers will not pay stamp duty for purchases up to £300,000. Considering that the average purchase price for a first time buyer is £207,000 (source: Halifax), this is a very generous adjustment which ensures you enter the property market with a little more capital to buy furniture, make adjustments or irritate your new neighbours by throwing a massive house-warming party.
Unfortunately, the whole process isn't this straightforward. There is a lot more to do before blowing the balloons up. First thing's first, you need to know how much you can borrow. I would strongly recommend making a discussion with a reputable mortgage adviser a priority at this stage; it's important to find somebody who you can trust to assist you with such a large commitment. Their initial appointments should be free, and they can just offer a couple of suggestions regarding timescales and maximum budgets. Many will lend assistance on Help To Buy ISAs too; a government scheme designed to help financially with the purchase of your first property. If you aren't quite ready at this point, there is a formula that could calculate an approximate lending figure.
Gross salary (combined if there is more than one person)
Minus any fixed expenditure (car finance, direct debits, credit card payments)
Multiply the remaining figure by 4.5.
For example, one person with a £25,000 salary (-£2000 per year car finance) = £23,000.
£23,000 multiplied by 4.5.
This gives an approximate borrowing total of £103,500 to be added to your deposit to create your maximum budget. This is a very basic calculation to be used only as a guide when looking at the option of purchasing. A qualified mortgage adviser would be a lot more in depth with their guidance and would be able to assist with what is considered fixed expenditure. They would also be able to provide you with an Agreed In Principle (AIP) – a document showing approximately how much you can purchase for.
Most first time buyers tend to put down a 10% deposit – using the average first purchase price of £207,000, that's in excess of £20,000 required simply to complete step one. That's a lot of overtime, quiet nights in and no summer holidays.
On the plus side, there are lenders who will accept 5% deposits but at a cost. The lower the deposit you purchase with, the 'higher risk' you are considered to be, so you will be quoted higher interest rates if you choose to purchase with a lower deposit. Higher interest rates mean higher monthly payments and/or a longer mortgage term. This is commonly referred to as Loan to Value (LTV). If you are purchasing with a 10% deposit, your LTV is 90%, with a 5% deposit, your LTV is 95%. The lower your LTV, the cheaper your mortgage costs will be.
You've now saved your deposit. You know how much your maximum budget is, and you can finally start browsing the market to search for your ideal home. Buyers are now more informed than ever before – you have the ability to search for properties all across the globe, you can see when they were last sold, how much they were last sold for, what next door is currently on the market. On top of this, calling a couple of local estate agents is still an effective way of ensuring that you are the first person they think of when they're instructed to market a new property. Finding a house is something that this blog won't help with – you need to know what you want, where you want it and how much you want to pay for it. Be willing to compromise on a couple of non-essential features as it's rare that you're ever going to find something that is exactly what you're looking for.
You've had an offer accepted on your first home. You probably want to move in immediately and start making the changes, but you've now got a tedious legal process to endure. From having your offer accepted through to completion, the national average time period is 97 days. That's three months of liaising with solicitors to ensure that everything is in place and the property is as you thought it was. For this reason, it is essential to select the services of a solicitor who wants to work for you. There are cheap solicitors available, but they are often call centres and it's rare that you will speak to the same person more than once; frustrating if your purchase gets particularly intricate and you require answers from somebody who understands your case. I would suggest finding a conveyancing company who are able to assure you that they work on a solicitor-client basis, and not a company-client basis. They may cost a little more, but if the process gets slippery, they will be there to advise you of what is required.
The purchase process now relies on two things – your mortgage adviser will allocate your file to a lender who will now verify your own affordability. An AIP isn't a guarantee of a mortgage offer; it just means that, in principle, you met their initial criteria. This is a stringent process. They will look through your expenditure patterns and verify whether or not they deem you a viable client to lend to. Whilst your finances are being scrutinised, a surveyor will also visit the property you are purchasing to verify it is worth the amount of money that you have offered. Some lenders will offer the opportunity to upgrade your Mortgage Valuation to a Home Buyers Report if you would like a more detailed summary of any potential issues with the property.
Once yourself and the property have both passed their checks, you will be provided with a mortgage offer.
In the meantime, your solicitor has applied for Searches. Whilst the mortgage valuation will tell you about the property, the searches will tell you about the immediate locality. Planning application to turn next door into a nightclub? The searches will tell you. Has the house flooded in the last 100 years? The searches will answer. There are three types of searches – Local, Drainage and Environmental. The length of time these take to come back to your solicitor varies, so it's always better to begin the search process at the earliest opportunity. It will usually cost around £250-£400 depending on the local authority responsible for providing them.
Whilst the searches are being processed, your solicitor will be verifying that the paperwork sent across for the property you are buying is adequate. New windows fitted since 2004? They will chase up the FENSA certificate. Extension built on the back of the house? They will check that adequate planning permission was applied for. Log burner in the lounge? They will request a HETAS certificate to verify it was correctly fitted. There are an infinite number of potential enquiries that could be raised, and it is the responsibility of the seller to respond adequately to your solicitor until all enquiries have been dealt with.
We now have a mortgage offer, searches back and all enquiries have been responded to. After many tedious months, we have everything we need to agree a completion date and exchange contracts. Once verbal exchange has been agreed by all parties, the completion date is set, and you are just a few days away from owning your first home. Your solicitor will have requested the mortgage funds from the lender to be sent over on completion day. It's time to start getting those deliveries set up for your new home.
On completion day, your solicitor will send across your deposit funds and the mortgage funds to the seller's solicitor. Once received, the seller's solicitor will confirm receipt of money and allow key release. Congratulations, you've just purchased your first home.
This is obviously a very brief summary of the entire process. In my time in the industry, I've noticed that providing first time buyers with assistance is probably one of the most rewarding parts of my job – especially buyers who were completely clueless about the process before it began. As an experienced Estate Agent in the residential sales market, if somebody purchases a property that I am marketing, I am committed to making their transaction progress as smoothly as possible by regularly liaising with solicitors and providing informative updates to both purchaser and vendor.
Feel free to contact me directly if you would like any further information on anything written above.